China's Guangzhou Shipyard International (GSI) has hosted a naming ceremony for the first LNG-powered LR2 tanker it built for a joint venture of Singapore's Hafnia and CSSC Shipping.
GSI said in a statement that the naming ceremony for the 110,000-dwt LNG-dual fuel crude oil and product tanker, Hafnia Languedoc, took place on January 30.
Also, this is the first of two LNG-powered Aframax-type LR2 vessels Hafnia, a unit of Singapore-based gas shipping giant BW, ordered back in 2020 via its Vista Shipping JV with CSSC's financial leasing unit, CSSC Shipping.
CSSC's GSI launched the second ship, Hafnia Loire, in December and this ship should be delivered in April.
Both of the tankers will serve France's TotalEnergies under charter deals.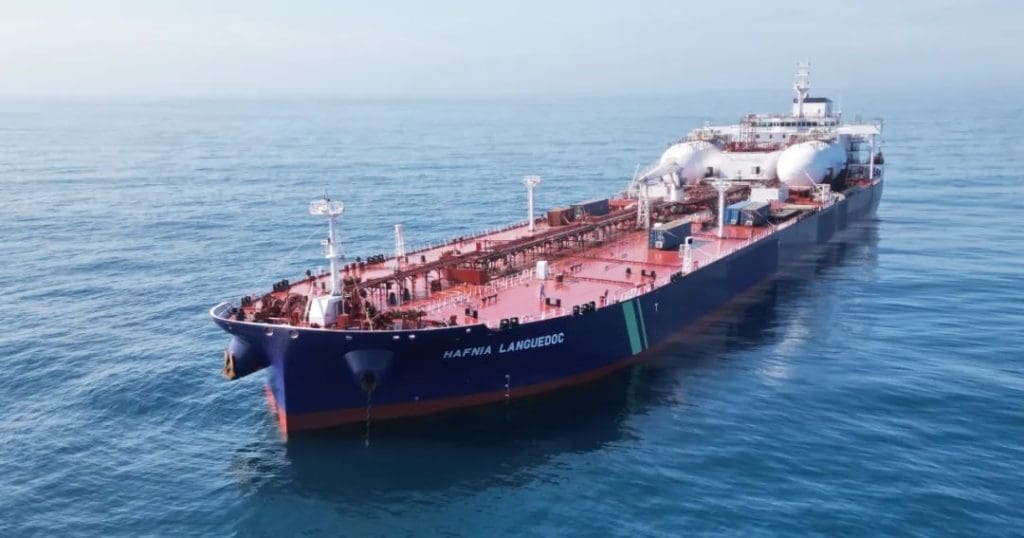 Moreover, the vessels are 250 meters long with 12 cargo tanks, enabling a carrying capacity of 110,000 dwt or 133,500 cbm.
Featuring LNG fuel capacity of 3,600 cbm, the vessels would have a range of 13,500 nautical miles when sailing on LNG at 14.5 knots, Hafnia previously said.
Besides these two vessels, Vista Shipping also ordered two more LNG-powered LR2 tankers at GSI in 2021.
Following delivery in 2024, these two vessels will serve Norway's Equinor under charter deals, according to Hafnia.