China's New Times has launched Himalaya Shipping's fourth LNG-powered Newcastlemax bulk carrier.
Himalaya Shipping said in a social media post that the launching ceremony for the 208,000-dwt LNG dual-fuel vessel, Mount Blanc, took place on Wednesday.
The firm said this vessel would be delivered on charter in June, and managed by Wilhelmsen Ship Management.
"The Baltic Cape Index is improving by the day, and Q34 FFA reads $20,500. Our index vessels earns a significant premium to the BCI, in addition to LNG or scrubber benefit," the firm said.
Himalaya Shipping has in total 12 LNG-powered Newcastlemax bulk carriers on order at NTS.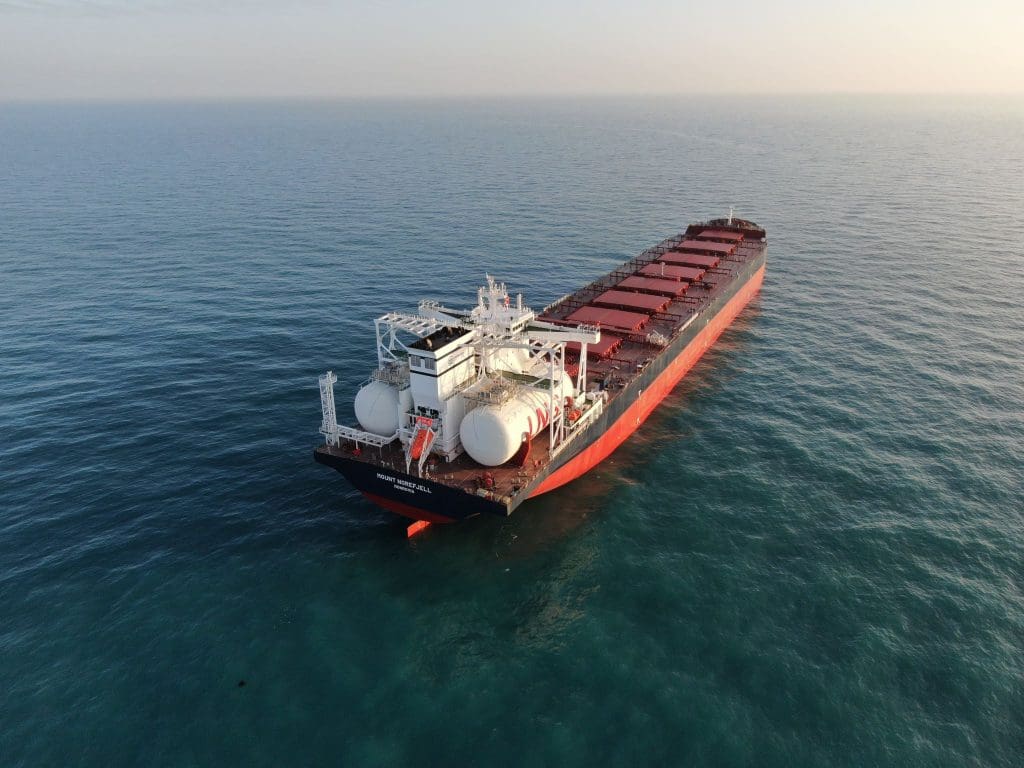 The firm expects to take delivery of the first vessel, Mount Norefjell, during this month.
In December, Himalaya Shipping revealed a charter deal with a "major Japanese counterpart" for one LNG-powered bulker, probably Mount Norefjell.
It said that the vessel would start a two-year time charter for $30,000 per day upon delivery from NTS in March/April 2023.
Prior to this contract, Himalaya Shipping already chartered six out of the twelve 208,000-dwt LNG dual-fuel bulk carriers, and the firm has five more uncontracted vessels.
Himalaya Shipping plans to take delivery of all of the 300 meters long ships until August 2024, according to its website.