Hong Kong's first FSRU-based LNG import facility, owned by a joint venture of CLP Power and HK Electric, has started commercial operations following the arrival of the first cargo under a long-term deal with Shell.
CLP Power and HK Electric said in a statement on Thursday that LNG giant Shell has delivered a shipment of of around 139,000 cubic meters of LNG to to MOL's 263,000-cbm FSRU Bauhinia Spirit, which serves the offshore terminal under a charter deal.
According to its AIS data provided by VesselsValue, the 173,400-cbm Maran Gas Amphipolis, owned by Greece's Maran Gas, deliver the LNG cargo during the weekend.
Regasified LNG is now being sent to CLP Power's Black Point power station and HK Electric's Lamma power station, raising the low-carbon generation capability and fuel supply security of the power companies in support of Hong Kong's energy transition, the statement said.
The power companies signed a long-term LNG supply agreement with Shell Eastern Trading, a unit of Shell, before construction of the terminal began.
According to the firms, the first LNG shipment is sufficient to meet the monthly electricity needs of around 1.5 million residential households in Hong Kong.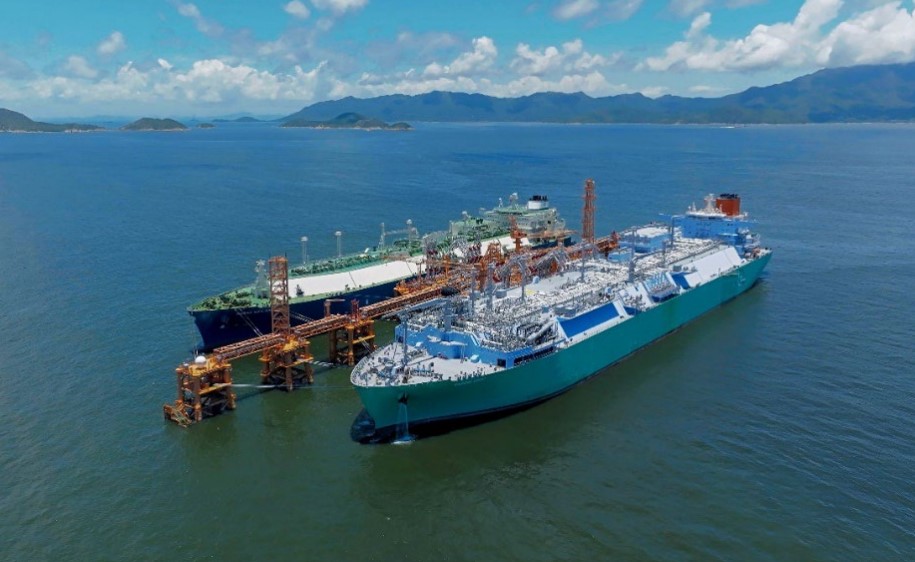 Hong Kong LNG Terminal is a joint venture consisting of HK Electric and Castle Peak Power, in which CLP Power Hong Kong holds 70 percent, while China Southern Power Grid International has 30 percent.
The LNG import terminal project forms part of Hong Kong's initiative to reduce emissions as the city and special administrative region of China is working to increase the use of natural gas to fuel its power plants.
The world's largest FSRU, Bauhinia Spirit, has a nominal capacity of 600 million cubic feet per day with a maximum capacity of 800 million cubic feet per day.
MOL's FSRU arrived in Hong Kong from Singapore on April 13 and after that it berthed at the new double berth jetty in Hong Kong waters.
PetroChina delivered the commissioning cargo to the offshore LNG terminal in May.