Chinese shipowner COSCO and energy giant CNPC confirmed on Saturday plans to order three additional LNG carriers at compatriot shipbuilder Hudong-Zhonghua.
Hudong is already building three 174,000-cbm vessels for the partners under the PCI project and scheduled for delivery in 2022-2023.
This represents the first LNG transportation project developed only by Chinese companies including COSCO Shipping Energy Transportation, CNPC and Hudong.
The partners signed the shipbuilding contract for these vessels in June last year with options for three additional sister ships.
To remind, shipbuilding sources told LNG Prime earlier this year that COSCO and CNPC were looking to exercise these options.
Hudong said in a statement on Saturday it has signed a memorandum of understanding with CNPC's unit PetroChina for the construction of three additional 174,000-cbm LNG carriers but the yard did not reveal any additional information on the project.
Sources said that the two companies plan to confirm the shipbuilding deal later this year.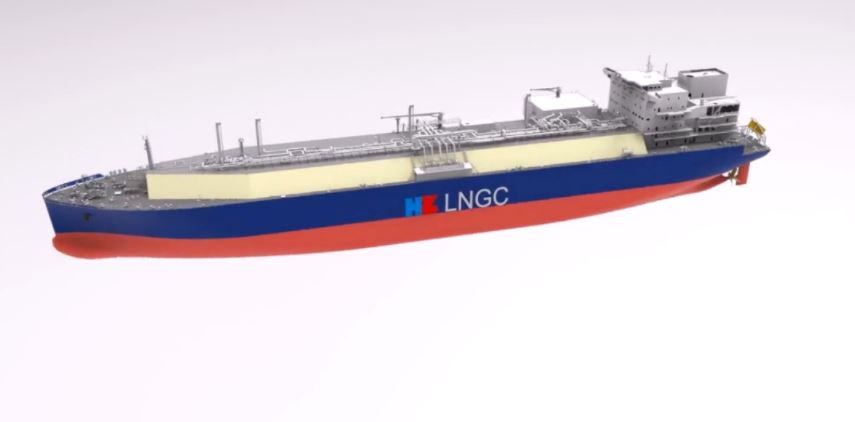 The 295 meters long ships, part of Hudong's fourth-generation Changxing series, would each cost about $185 million, the same as the first three LNG carriers, the sources said.
In addition, the LNG carriers would feature WinGD's X-DF dual-fuel engines and GTT's NO96 L03+ containment system.
Sources previously said CNPC's Hong Kong-listed unit PetroChina would use the vessels to ship LNG from Eni's Coral South FLNG project in Mozambique or the Shell-led LNG Canada development to China. CNPC has stakes in both of the projects.
However, this has not been confirmed and the vessels could ship LNG from other projects as well.