Chinese shipbuilder Hudong-Zhonghua has delivered the first 79,960-cbm mid-sized liquefied natural gas (LNG) carrier to compatriot city gas distributor Shenzhen Gas.
Hudong-Zhonghua handed over the 239 meters long and 36.6 meters wide river-sea vessel, Dapeng Princess, on Saturday, according to a statement.
The shipbuilder says this is the world's largest LNG vessel built to navigate shallow waters and can enter China's Yangtze River and Pearl River even during the dry season.
Dapeng Princess has a draft of less than 8.5 meters and will serve the Hua'an LNG peak shaving terminal in Shenzhen, Hudong-Zhonghua said.
This the first LNG carrier delivered by Hudong-Zhonghua in 2023 as the shipbuilder works on doubling LNG carrier production capacity.
Shenzhen Gas ordered this mid-sized vessel in March 2021, marking its first entry into the LNG shipping business.
One month later, Hudong-Zhonghua started building the ship that features GTT's NO96 L03+ membrane containment system and WinGD dual-fuel engines.
Hudong-Zhonghua launched this LNG carrier in June last year.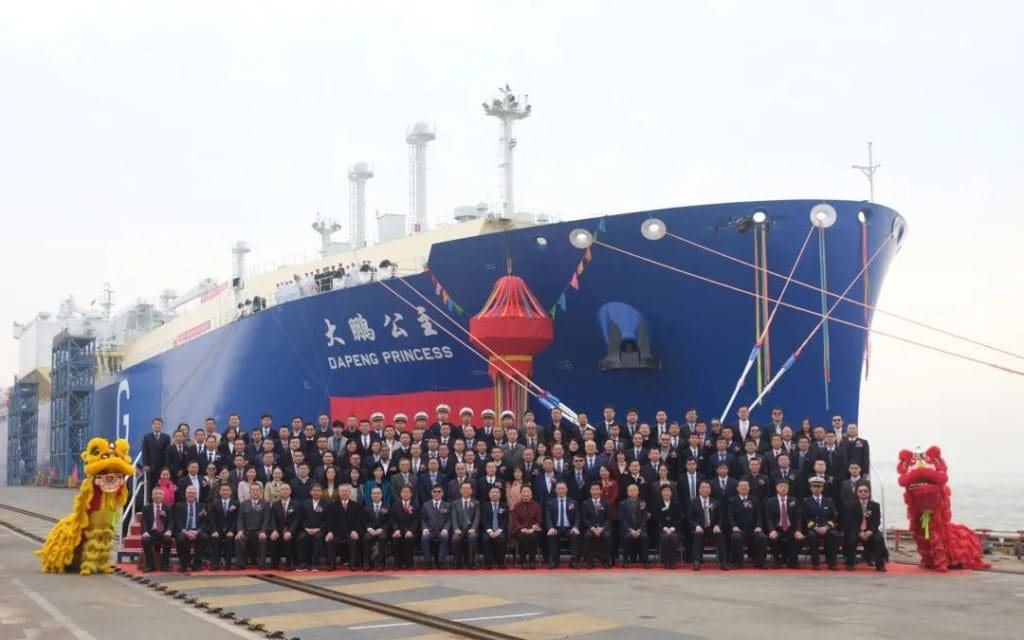 Shenzhen Gas previously said that it will invest about $140 million in the project and the vessel will serve its facility in the city of Shenzhen with an annual capacity of 800,000 tonnes and one 80,000-cbm storage tank.
The firm signed a long-term deal with a unit of BP in 2021.
Under the contract, Shenzhen Gas will take about 225,000 to 300,000 tons a year of LNG from BP China, starting from January 2023 and ending in December 2032.