Chinese shipbuilder Hudong-Zhonghua is moving forward with construction work on Huaihe Energy Group's liquefied natural gas (LNG) bunkering and supply vessel that will work along the giant Yangtze river.
According to a statment by Hudong-Zhonghua, the shipbuilder held a keel-laying ceremony on August 31 for the 14,000-cbm river-sea vessel.
Anhui Changjiang LNG, the developer behind the Wuhu LNG inland terminal in Anhui, along the Yangtze river, and a unit of Huaihe Energy Group, ordered this ship in August last year.
The construction of the new LNG vessel is part of the strategy for the "gasification of the Yangtze river", Hudong-Zhonghua said.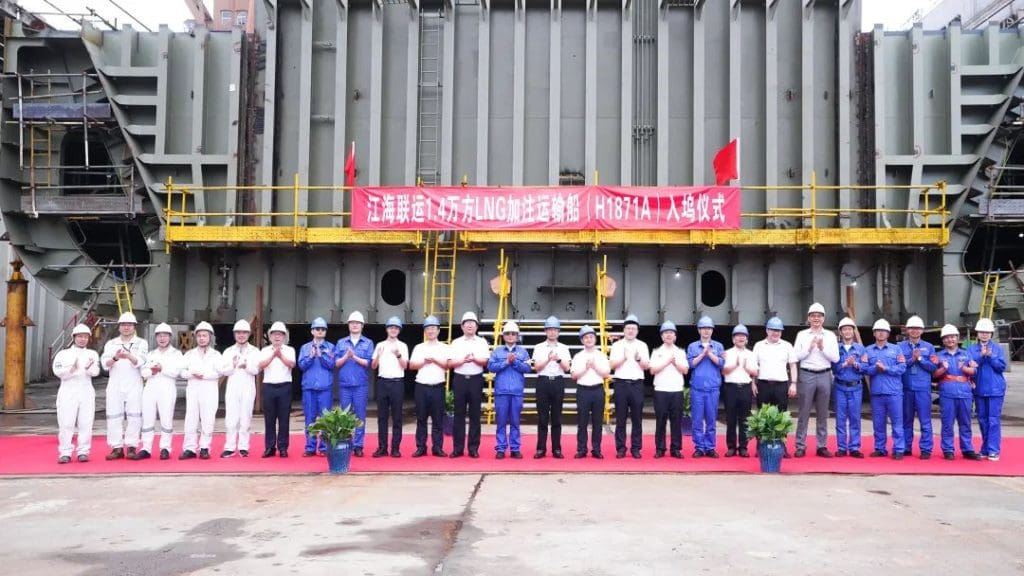 The shipbuilder said this will be the first such LNG bunkering and supply vessel developed and built only by Chinese companies.
Moreover, the CCS-classed vessel will be 130 meters long, 23.60 meters wide, and with a depth of 15 meters.
The dual-fuel ship will feature a type B LNG tank developed by Hudong-Zhonghua.
Hudong-Zonghua previously said the vessel is scheduled to be put in operation in August 2024.