Norwegian shipowner Knutsen has taken delivery of another Shell-chartered LNG carrier from South Korea's Hyundai Samho Heavy Industries.
Hyundai Samho handed over the 174,000-cbm Malaga Knutsen on Thursday, according to a brief social media post by Knutsen LNG France.
The unit of Knutsen said this is the company's first French-flagged vessel.
This ship follows the delivery of the Norwegian-flagged 174,000-cbm Santander Knutsen on June 16.
Prior to that, Hyundai Samho held a naming ceremony for Santander Knutsen and three other LNG carriers, namely Extremadura Knutsen, Huelva Knutsen, and Ferrol Knutsen.
All of these ships will serve LNG giant Shell under charter contracts. Malaga Knutsen is the second out of nine chartered to Shell.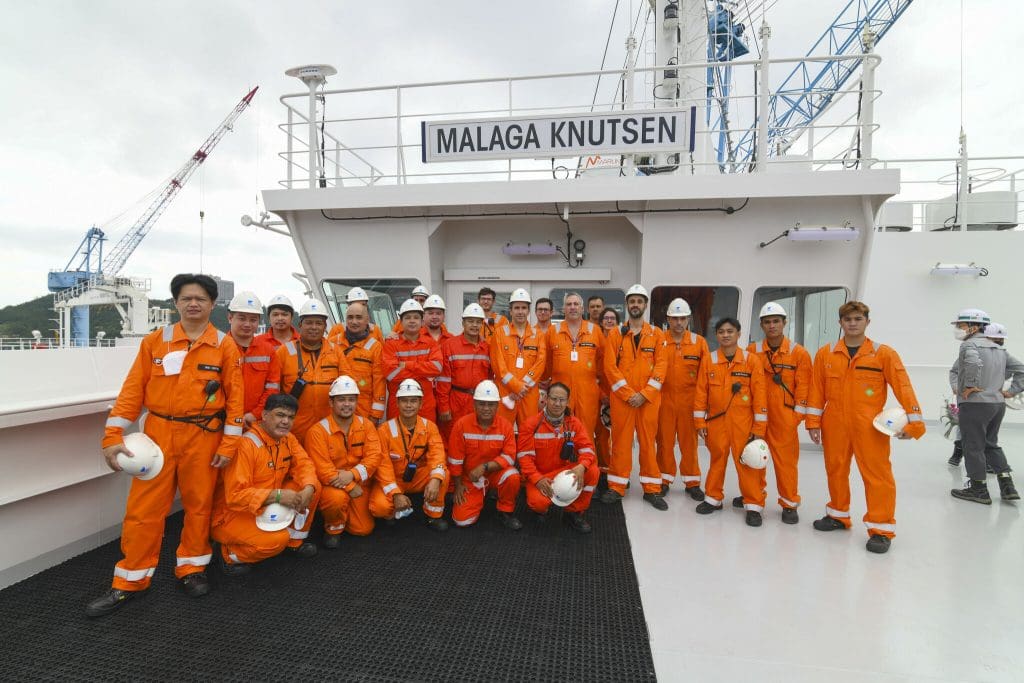 The LNG carriers feature WinGD's dual-fuel X-DF engines and GTT's Mark III Flex containment system.
Moreover, the 297 meters long ships have boil-off management plants, air lubrication systems, and shaft generators for auxiliary power along with optimized hull and design speed, according to Knutsen.
Hyundai Samho previously said that it would build 15 LNG carriers of the same type for Knutsen for about $2.8 billion, the largest-ever project for the shipbuilder.
The Korean shipbuilder aims to deliver all of these ships by December 2025.