Indonesia's Pertamina and partners are nearing completion of the Jawa 1 LNG-to-power project that includes the 170,000-cbm Jawa Satu FSRU and a 1.76 GW power plant in the country's West Java province.
State-owned Pertamina said in a statement that the Jawa 1 PLTGU power plant had reached the first fire milestone at the first unit on February 23.
According to the energy firm, the second unit would follow "soon" as well.
Following the first fire, the next stages include commissioning, synchronization, performance tests, reliability tests, and COD.
"The largest gas-fired power plant in Southeast Asia is expected to receive a commercial operation date (COD) this semester," Pertamina said.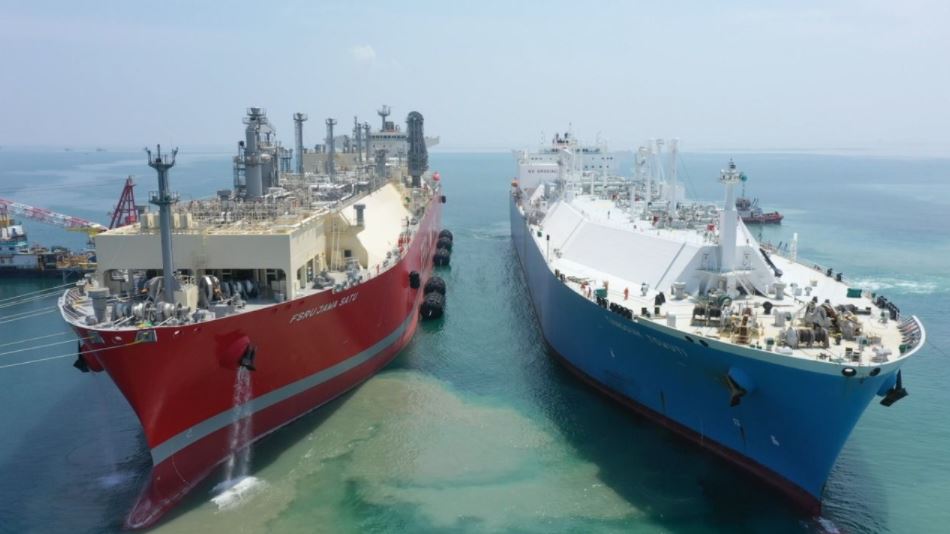 The power plant gets LNG from BP's Tangguh facility in Indonesia's Papua Barat province via the Jawa Satu FSRU.
In April last year, the FSRU received its first commissioning cargo. The vessel works for Jawa Satu Regas, a joint venture consisting of Pertamina, Japan's Marubeni, Sojitz, and MOL.
MOL operates and maintains the unit with a 300 MMscfd regas capacity.
The FSRU sends regasified LNG to the power plant via some 21 km of gas pipelines located both offshore and onshore.
Jawa Satu Power, a venture of Pertamina, Marubeni, and Sojitz leads the onshore power plant while the electricity produced at the facility will go to Indonesian power producer PLN as part of a 25-year contract.