Japan's LNG bunkering vessel Kaguya has completed another ship-to-ship fueling operation following the first in October last year.
K Line's recently delivered car carrier Century Highway Green is the new customer.
The shipping giant took delivery of the first LNG-powered car carrier in its fleet on March 12, while the ship-to-ship operation with the bunkering vessel took place three days later, according to K Line.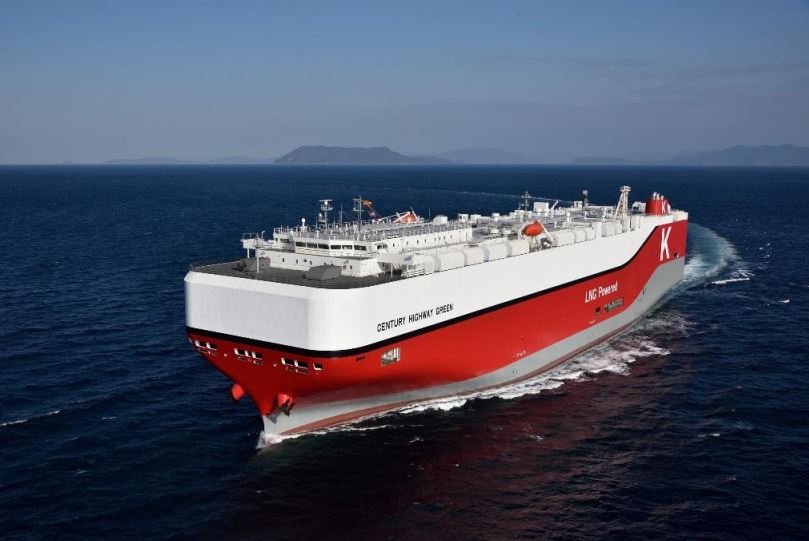 K Line is also a partner in the venture that owns the bunkering ship, Central LNG Marine Fuel Japan. The other partners include JERA, Toyota Tsusho, and NYK Line.
The 81.7 meters long 3,500-cbm bunkering vessel will supply LNG to ships in the Chubu region including this car carrier but also NYK's LNG-fueled Sakura Leader.
Kaguya loads LNG at JERA's Kawagoe thermal power station.