Japan Petroleum Exploration Co (Japex) has revealed plans to buy a stake in a planned liquefied natural gas terminal in the northern part of Vietnam.
According to a Japex statement on Tuesday, the Japanese firm has signed a share purchase agreement with Vietnam's ITECO JSC, the developer of the LNG import development.
Also, Japex said it would further proceed with the share acquisition procedures.
The project in question involves the construction of an LNG terminal in the Nam Dinh Vu Industrial Park in Hai Phong City, Vietnam, but also procurement, storage, and supply of LNG.
This project, including the Northern Vietnam LNG terminal, was approved by the government and added to the gas industry development master plan on February 11, 2020, Japex said.
FID in the second half of 2022
Japex said in the statement that the partners plan to make a final investment decision (FID) on the project in the second half of this year.
As part of the initial development, the terminal would have a 50,000 cbm LNG storage tank and associated jetty facilities capable of handling a throughput volume of up to 650,000 metric tons of LNG annually, it said.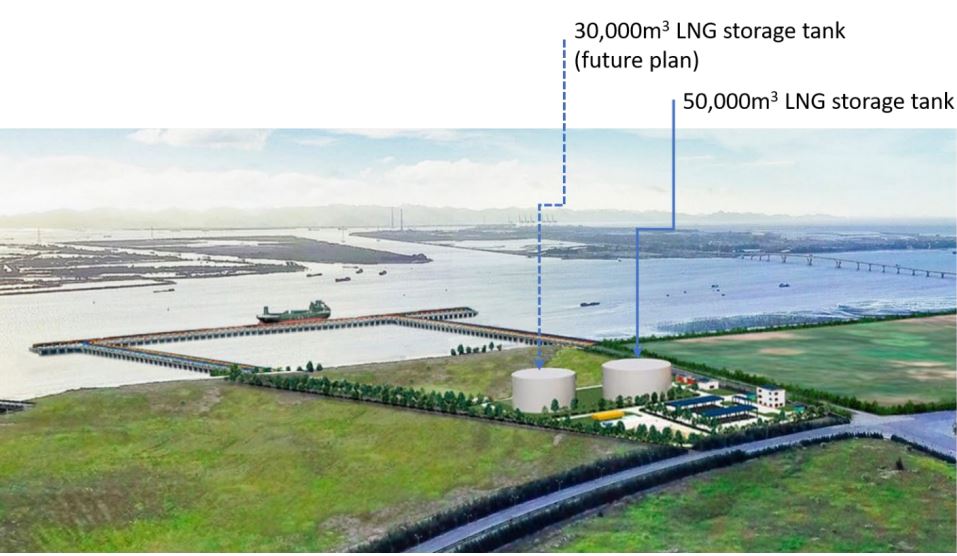 In addition, there are plans for a second LNG storage tank of 30,000 cbm for the latter half of the 2020s as the expansion development.
The facilities could commence commercial operation in 2025.
In alignment with the project, ITECO is in discussions about LNG procurement as well as its offtake and distribution, Japex said.
Vietnam LNG imports
Japex operates the Soma LNG import terminal in Shinchi town. In October, it received its first carbon-neutral LNG cargo at the facility that supplies fuel to the adjacent gas-fired power plant.
On the other side, Vietnam has still not started importing LNG. However, the government of Vietnam previously said that the country would start importing LNG in 2022 in order to meet the country's growing power demand.
There are several LNG-to-power developments and LNG plants under development in Vietnam.
PetroVietnam Gas, a unit of state-owned PetroVietnam, said last year it had planned to import the first cargo via its new Thi Vai LNG terminal in 2022.