Japan's LNG trading giant Jera has started supplying small volumes of ammonia to its coal-fueled Hekinan thermal power station as part of a pilot project.
Jera joined forces with compatriot IHI Corporation on the project which will run for about 4 years from June 2021 to March 2025.
The project aims to achieve an ammonia co-firing rate of 20% at the 1 GW Hekinan power station Unit 4 in fiscal 2024, according to a statement by Jera on Wednesday.
Moreover, the joint venture of Tepco and Chubu Electric said the small-volume utilization, that has started on Wednesday at Unit 5, makes part of a plan to develop a co-firing burner for large-volume utilization at Unit 4.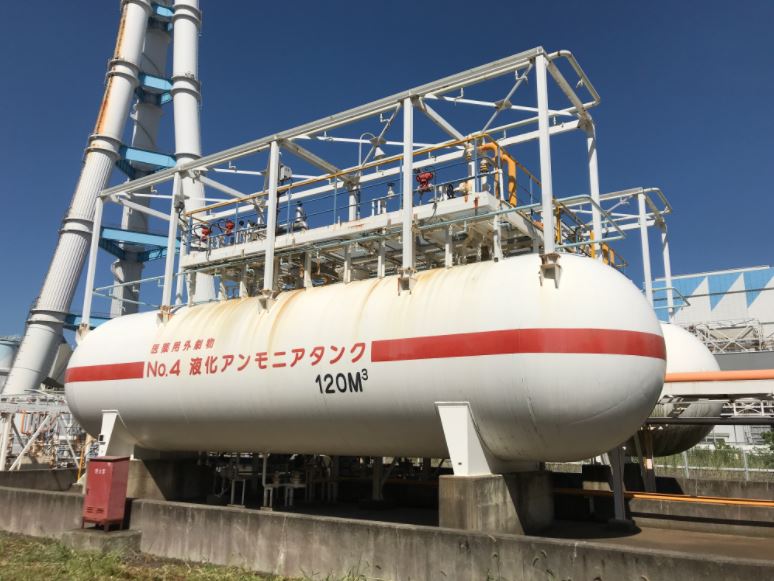 By replacing two of the 48 burners at Unit 5 with test burners, during the roughly 6 months from now to March 2022, Jera and IHI would "examine the effects of different burner materials and combustion times to identify the required conditions for co-firing burners."
Jera said the duo would supply about 200 tons of ammonia to the test burners at Unit 5 from denitration tanks located on the premises of the power station.
Also, Jera and IHI would "move steadily forward through the steps of the demonstration project to achieve the large-volume utilization of fuel ammonia planned for fiscal 2024 with the goal of establishing CO2 reduction technology for thermal power stations," the statement said.