Singapore-based Jera Global Markets, a joint venture of Japan's Jera and France's EDF, has named Justin Rowland as its new chief executive officer.
Rowland replaces Kazunori Kasai who will step down from his current role as CEO of Jeragm to return to Tokyo to take up the position as chief optimisation officer of Jera.
Also, Kasai will remain on the board of Jeragm in the new position of chairman, the company said in a social media post on Wednesday.
Rowland will take over as CEO of Jeragm on July 1 from his current position as managing director, LNG.
He brings with him close to 30 years of experience in the energy and investment sectors, according to the firm.
Rowland joined Jeragm in 2019 from EDF Trading where he spent 18 years in a variety of leadership positions including as chief finance and risk officer.
"He played a key role in the development of Jera Global Markets as a startup joint venture to its present-day position as a leading trader in global power and gas markets," the firm said.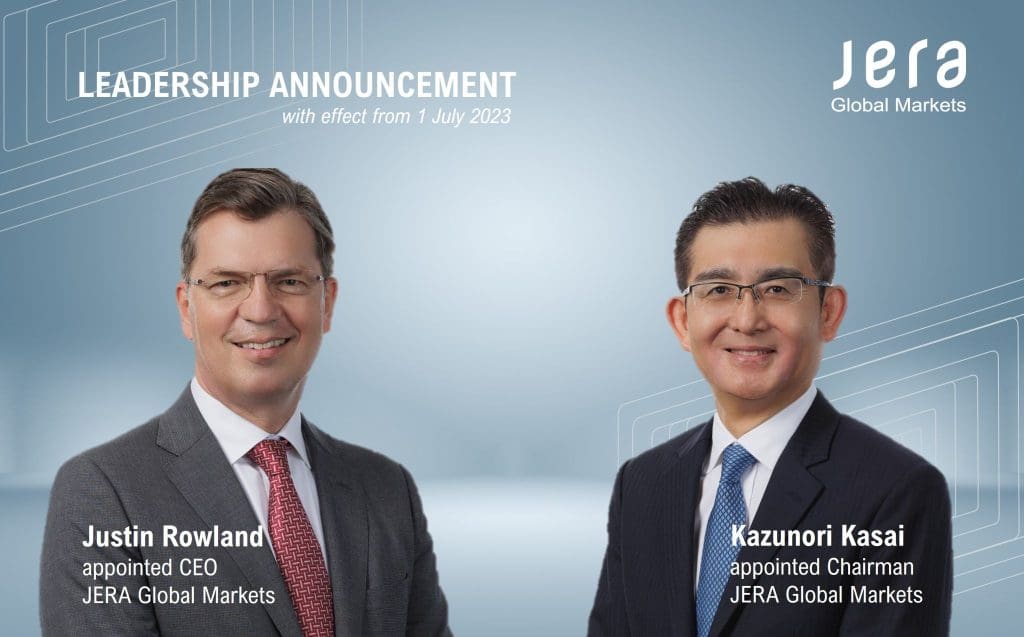 Jera, a joint venture of Tepco and Chubu Electric, owns 66.67 percent of Jeragm, while EDF Trading, a unit of French state-controlled utility EDF, holds the rest.
In April 2019, Jera and EDF Trading merged their LNG trading and optimization activities.
Jeragm recently boosted the size of its chartered fleet of LNG carriers with the addition of a newbuild vessel owned by Greece's Alpha Gas.
The firm has a fleet of 17 carriers supporting its global trading operations.
According to its website, Jeragm's LNG team manages the flexibility of over 35 million tonnes of supply each year, with structural access to both the European and North American gas markets.