China's Jiangnan Shipyard has launched the last of three LNG-fueled PCTCs featuring battery power for Norwegian shipping firm United European Car Carriers.
The state-owned yard in Shanghai launched the newbuild, Auto Aspire, on December 27, it said in a statement.
Jiangnan will now continue to work on the vessel in order to prepare it for upcoming sea and gas trials, ahead of its delivery next year.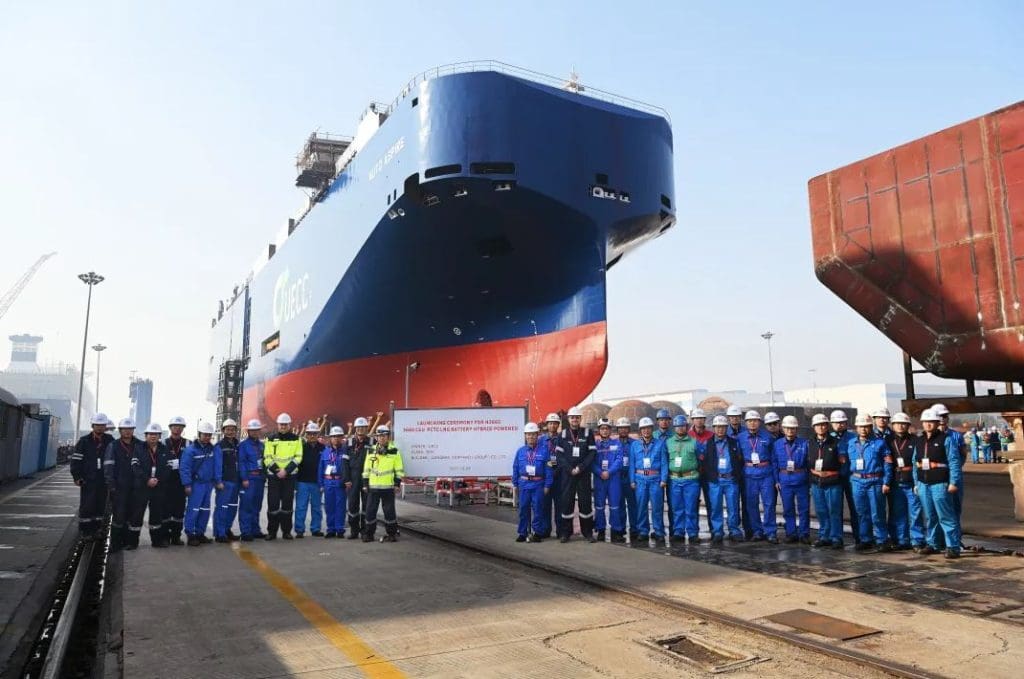 UECC, the Norway-based joint venture consisting of NYK and Wallenius Lines, expects to welcome this newbuild in its fleet in the middle of 2022.
Prior to that, the firm will take delivery of the second newbuild in this batch, Auto Achieve.
Jiangnan launched this vessel on August 16 and should hand it over to UECC in early 2022.
The lead vessel in this batch, Auto Advance, is already on its way to Europe following completion at Jiangnan last month.
It should soon enter service to boost the European shortsea ro-ro carrier's effort to decarbonize its fleet.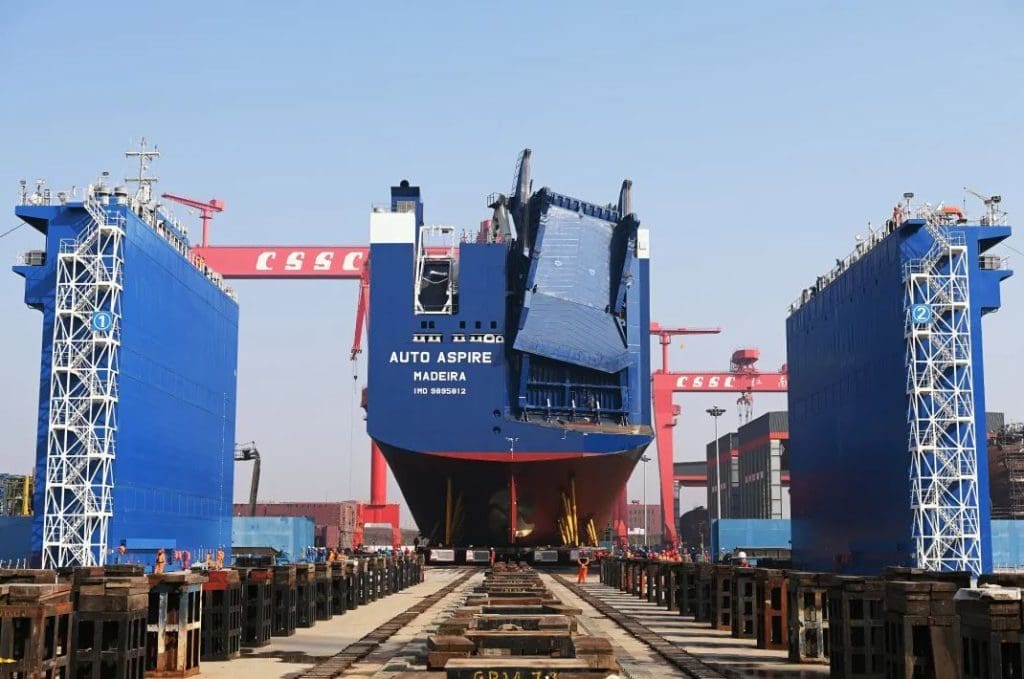 With an overall length of 169 meters and a width of 28 meters, the three ships will each have a car carrying capacity of 3,600 units on 10 cargo decks.
UECC says the LNG battery technology, together with an optimized hull design for better fuel efficiency, would enable these newbuilds to exceed the IMO requirement to cut carbon intensity by 40 percent from 2008 levels within 2030.
Also, the new vessels will enlarge the UECC dual-fuel fleet to five ships in total as it already operates two LNG-powered PCTCs but these do not feature battery power.