China's Jiangnan Shipyard has launched the first LNG-powered pure car and truck carrier it is building for compatriot SAIC Anji Logistics.
According to a statement by CSSC's Jiangnan, the LNG dual-fuel PCTC, SAIC Anji Sincerity, with a capacity of 7,600 units was floated out on August 29.
Back in 2021, the unit of Chinese largest carmaker SAIC Motor ordered two LNG-powered PCTCs with a capacity of 7,600 units. This vessel is the first in that batch.
After that, SAIC Anji ordered three more LNG-powered PCTCs with a capacity of 7,800 units.
Jiangnan said in the statement on Thursday that it has started construction on the second 7,800-ceu vessel as well.
The steel-cutting ceremony for the ship with a hull number 2662 also took place on August 29.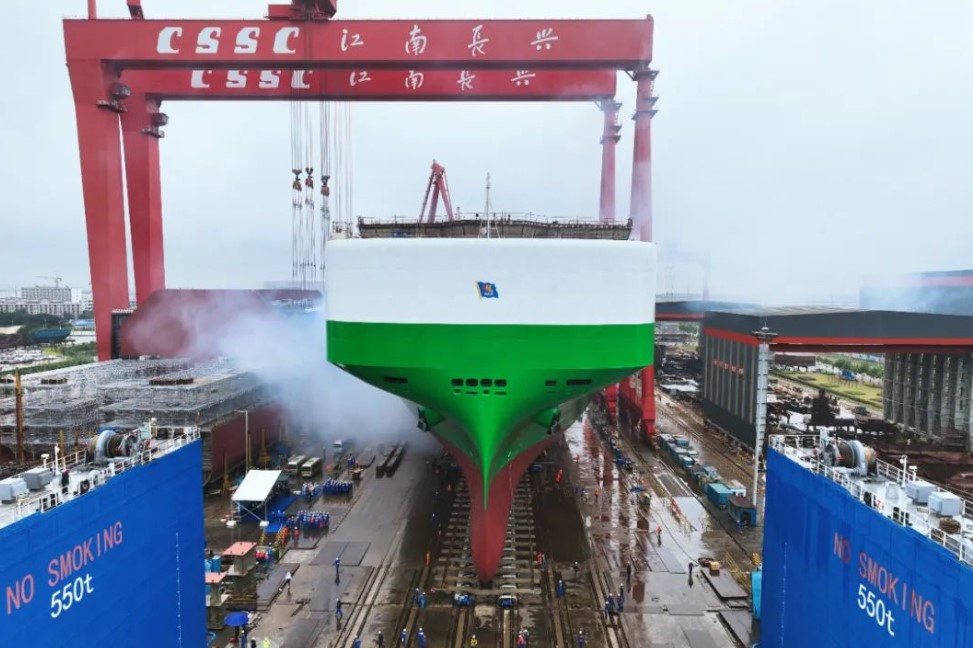 Designed by SDARI, all of the 199.9 meters long vessels feature WinGD dual-fuel engines and type C LNG tanks.
Jiangnan expects to deliver the first vessel of the series in January next year, followed by the delivery of the second ship in 2024 as well.
Moreover, the other three ships should join the fleet in 2025.
SAIC Motor said in a separate statement that the first 7,600-ceu LNG dual-fuel vessel will work on the European route and also the upcoming route to Australia and New Zealand.
The carmaker said that a total of 12 new PCTCs with a capacity of 7,600, 7,800, and 9,000 vehicles will join its fleet from 2024 to 2026.
It also ordered three 9,000-ceu vessels at Jiangnan earlier this year, but these ships will not be powered by LNG.