Singapore's Keppel Offshore & Marine said it has delivered the first out of three LNG-powered trailing suction hopper dredgers to Dutch marine contractor Van Oord.
Named Vox Ariane, the LNG-powered dredger has a hopper capacity of 10,500 cubic meters.
Keppel O&M said this marks the sixth dredger for the company and the first it built for Van Oord, according to a statement on Wednesday.
The firm is also currently constructing two more identical dredgers for Van Oord, namely Vox Apolonia and the recently launched Vox Alexia.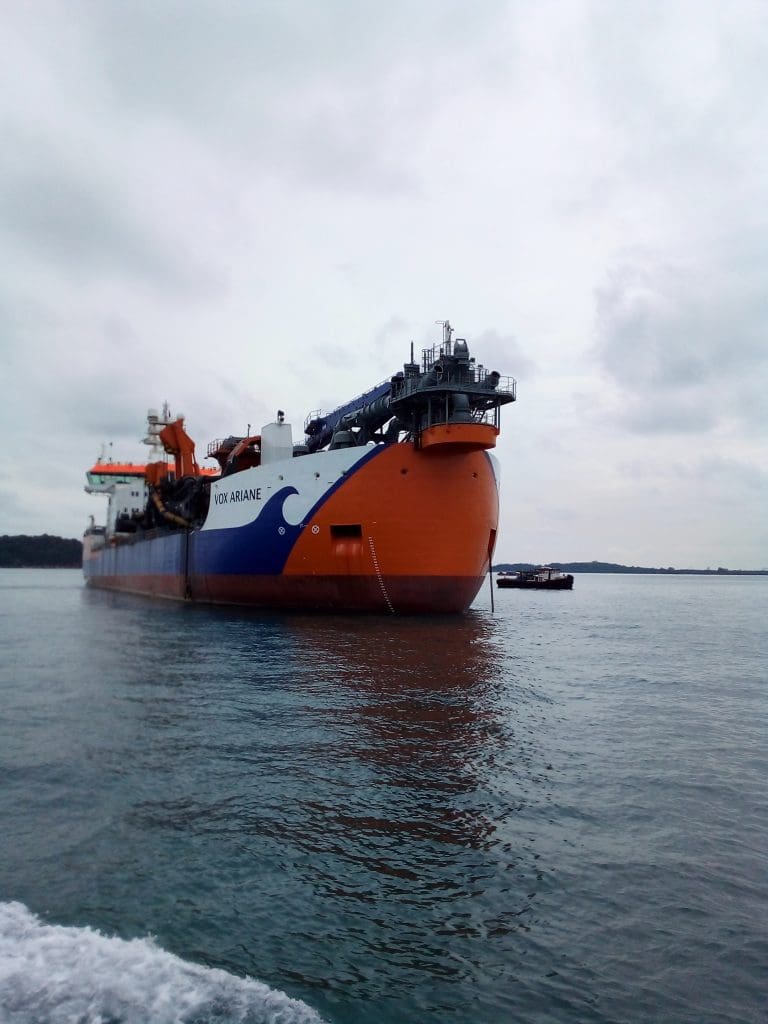 Keppel O&M said Vox Ariane has a high degree of automation for its marine and dredging systems, as well as an onboard data acquisition and integrated control system to enhance efficiency and operational cost savings.
The TSHD has one suction pipe with submerged e-driven dredge pump, two shore discharge dredge pumps, and five bottom doors.
In addition, the vessel has a total installed power of 14,500 kW and can accommodate 22 persons.
These three LNG hoppers will replace existing vessels and fit in with Van Oord's aim of making the firm's fleet more energy efficient and reduce emissions.
According to a statement by Van Oord released on March 25, the firm expects Vox Ariane to become operational in June 2022, followed by Vox Apolonia six months later and the Vox Alexia a further six months later.