The 2007-built LNG carrier Maran Gas Coronis, owned by a joint venture of Greece's Maran Gas and Qatar's Nakilat, has delivered the first cargo to Guangzhou Gas' Nansha Guangzhou LNG import terminal in China.
According to a social media post by Angelicoussis, the parent of Maran Gas, the 145,700-cbm vessel was berthed at the newly built terminal on August 8.
"During the week-long operation, she undertook the cooling down of the terminal's systems and tanks, followed by a discharge of her cargo, which was 117,864 cbm," the company said.
Located on the southern coast of China, the Nansha Guangzhou terminal is the second LNG terminal in China commissioned by Maran Gas this year, following the commissioning of the Hong Kong offshore LNG terminal, also undertaken by Maran Gas Coronis in May, Angelicoussis said.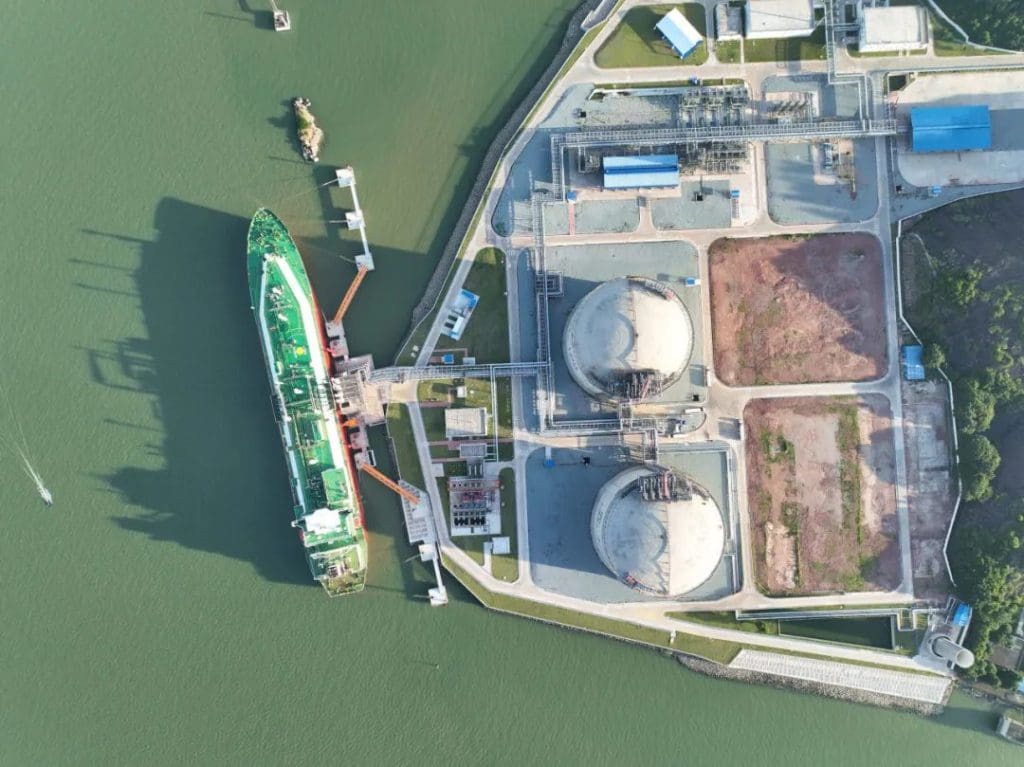 Guangzhou Gas, a unit of state-owned Guangzhou Development Group, said in a separate statement that is also the first LNG carrier to arrive at the Guangzhou port.
Moreover, the Nansha Guangzhou LNG emergency peak-shaving reserve project consists of two phases.
The first phase with a capacity of 1 mtpa included building two 160,000-cbm LNG tanks and a jetty able to receive vessels with a capacity of 30,000 cbm to 175,000 cbm of LNG, Guangzhou Gas said.
According to the firm, the second stage will include adding two more LNG storage tanks.