McDermott's unit CB&I Storage Solutions has won a new contract to build the second storage tank for AG&P's LNG import terminal in the Philippines.
Under the new EPC contract, CB&I Storage Solutions would provide the second 60,000 cubic meter full containment steel LNG tank but also a 1,200-cbm double-wall LNG bullet, McDermott said on Wednesday.
In addition, the contract includes geotechnical investigation, soil improvement, foundation and topside platform structure, pre-commissioning, purging and commissioning activities.
Houston-based McDermott expects mechanical completion for the LNG bullet in the first quarter of 2022 and for the second tank in the second quarter of 2024.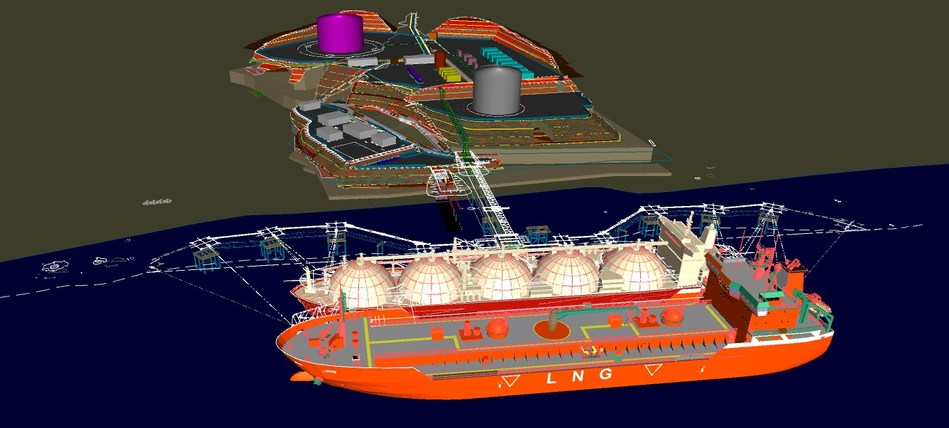 McDermott did not reveal any financial details of the contract. The new award follows the contract for the first tank in April this year.
To remind, a unit of Singapore's downstream LNG player AG&P has secured approval in March to develop its import and regasification terminal in the Philippines, located in Batangas Bay on the main island of Luzon.
Philippines LNG will store and dispatch regasified liquefied natural gas to power plant, industrial and commercial customers but also other customers, according to AG&P which shareholders include Osaka Gas and the Japan Bank for International Cooperation.
Also, the terminal will have the initial capacity to deliver up to 3 mtpa of regasified LNG, with additional capacity for liquid distribution.