German shipbuilder Meyer Weft has officially started building an LNG-powered cruise vessel for the cruise unit of Japan's shipping giant NYK Line.
According to Meyer Werft, the steel cutting ceremony for the LNG-powered ship Asuka III took place in Papenburg on September 21.
This is the first cruise ship from Papenburg for the Japanese shipping group.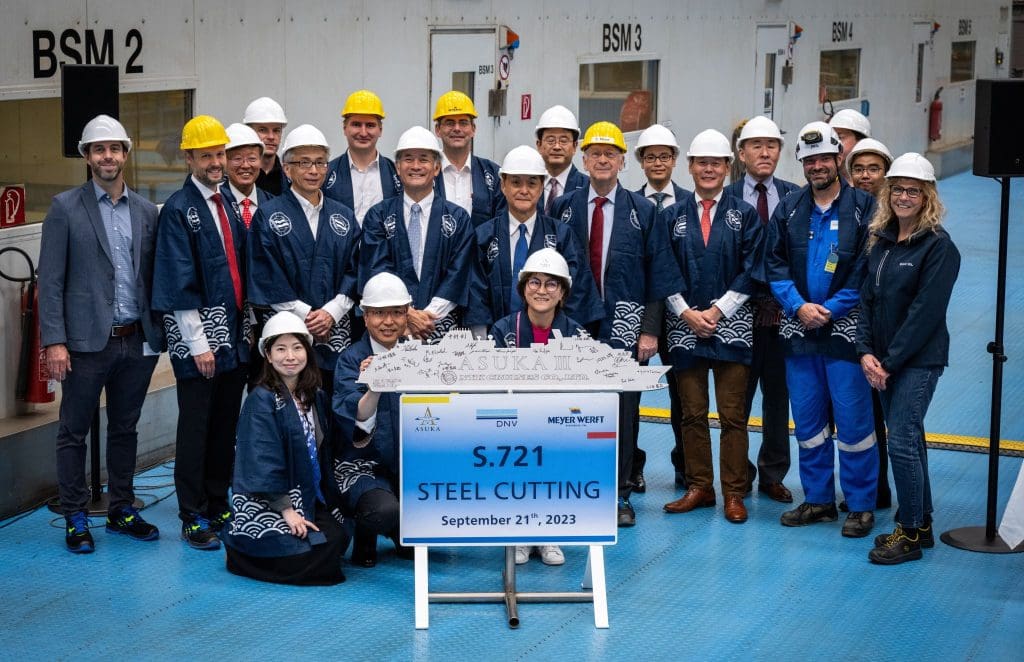 NYK Cruises placed this order at Meyer Werft in April 2021.
The unit of NYK currently operates one luxury cruise ship Asuka II, which serves the Japanese luxury cruise market.
The new 51,950-gt ship will have a length of 230 meters and a capacity for 744 passengers.
Also, the vessel will accommodate 470 crew members.
Meyer Weft said it will use "numerous customized solutions" for the new cruise ship.
These include hydrodynamics optimized according to the planned routes, contactless controls, as well as onboard facilities adapted to the needs of Japanese passengers.
Meyer Werft plans to deliver this LNG-powered ship in 2025.