Japan's shipping giant MOL and Dutch storage tank firm Vopak have signed a deal to jointly own the world's largest FSRU which will serve a new LNG terminal in Hong Kong.
Under the deal, Vopak would buy 49.99 percent of the shares from MOL in the vessel owning company of the 263,000-cbm MOL FSRU Challenger, whose name will be changed to Bauhinia Spirit, according to a joint statement.
The deal also marks Vopak's entry into the LNG shipowning business, adding to its portfolio of LNG import terminals located around the globe.
This new joint venture between MOL and Vopak in Hong Kong will own the FSRU and have a long-term contract with Hong Kong LNG Terminal.
The latter is the developer of Hong Kong's first FSRU-based LNG import terminal formed by HK Electric and Castle Peak Power (Capco).
The 2017-built, 345 meters long FSRU has a regasification capacity of 800 mmscfd. MOL and Vopak will provide the FSRU as well as jetty operations and maintenance and port services.
Hong Kong LNG Terminal owns the project's offshore jetty platform for the mooring of the FSRU and LNG carriers.
Prior to this new deal, MOL and Vopak joined forces for the development of the project's double berth jetty and maintenance services.
The transaction remains subject to customary conditions, including closing, refinancing and obtaining regulatory approvals.
Launch in 2022
LNG Prime recently reported, citing HK Electric, that the facility would go online in mid-2022.
MOL and Vopak confirmed this in the new statement as well.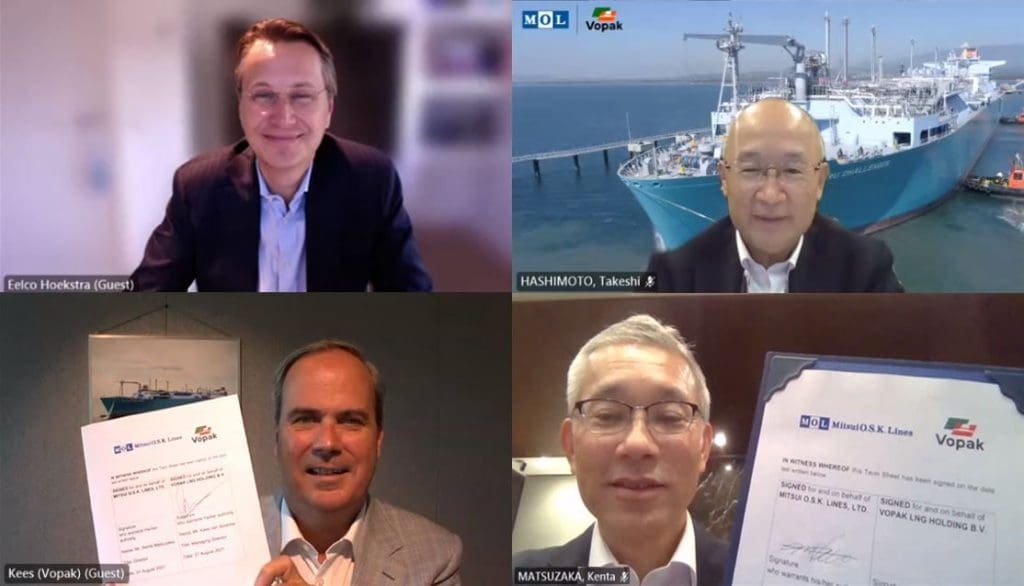 The LNG import project forms part of Hong Kong's initiative to reduce emissions. The city and special administrative region of China aims to replace about half of its power generation fuel with natural gas.
Regasified LNG coming from the FSRU will supply two power plants via subsea pipelines.
These include the Black Point power station located in the New Territories and Lamma power station located at Lamma Island.
Also, Shell will supply LNG as part of a long-term deal signed with HK Electric and Capco in 2019.
LNG bunkering
Based on these joint initiatives, MOL and Vopak also aim to explore further downstream
opportunities for bunkering of LNG as a cleaner marine fuel in Hong Kong, the statement said.
Hong Kong is one of the major bunkering ports of fuel oils for marine transportation.
MOL plans to have 90 LNG-powered vessels in its fleet by 2030 as it looks to achieve net-zero GHG emissions by 2050.