Japan's MOL has started shipping coal for compatriot Kyushu Electric Power (Kyuden) with a new LNG-powered Panamax-class bulk carrier.
MOL said in a statement that the LNG-powered vessel named Reimei has started operations on November 14.
Namura Shipbuilding's Imari yard built this 234.92 meters and 38 meters long vessel with gross tonnage of 95,792 tons.
MOL operates Reimei and will transport coal from overseas to Kyuden's coal-fired power plants.
The vessel departed from the Imari port on November 14 for shore-to-ship bunkering at the Tobata port in Fukuoka on November 15, where it will receive fuel directly from the onshore LNG shipping terminal, MOL said.
In the future, ship-to-ship bunkering from an LNG bunkering vessel can also be adopted as a way for the vessel to receive fuel, the firm said.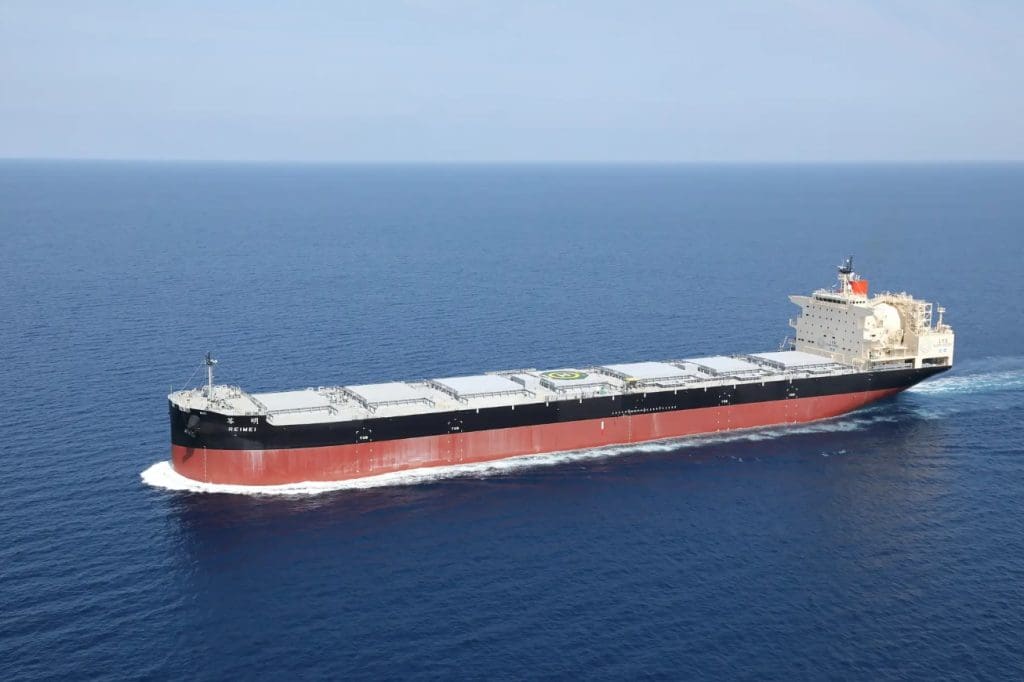 Kyuden concluded a long-term transport deal on December 25, 2019 with both MOL and NYK for LNG-powered carriers.
Oshima Shipyard's Koyagi yard delivered the Panamax-class bulk carrier, Shoyo, to NYK on October 2.
NYK claims this is the world's first LNG-powered Panamax-class bulk carrier.
Ships having a deadweight tonnage of 70,000 to 99,999 dwt are categorized as Panamax-class bulkers.