China's New Times Shipbuilding has launched two Himalaya Shipping's LNG-powered bulk carriers.
The 210,000-dwt LNG dual-fuel bulk carriers in question are Mount Bandeira and Mount Hua.
According to a statement by NTS, the shipbuilder launched these vessels on September 15.
Representatives from the Himalaya site team and classification society ABS attended the ceremony, NTS said.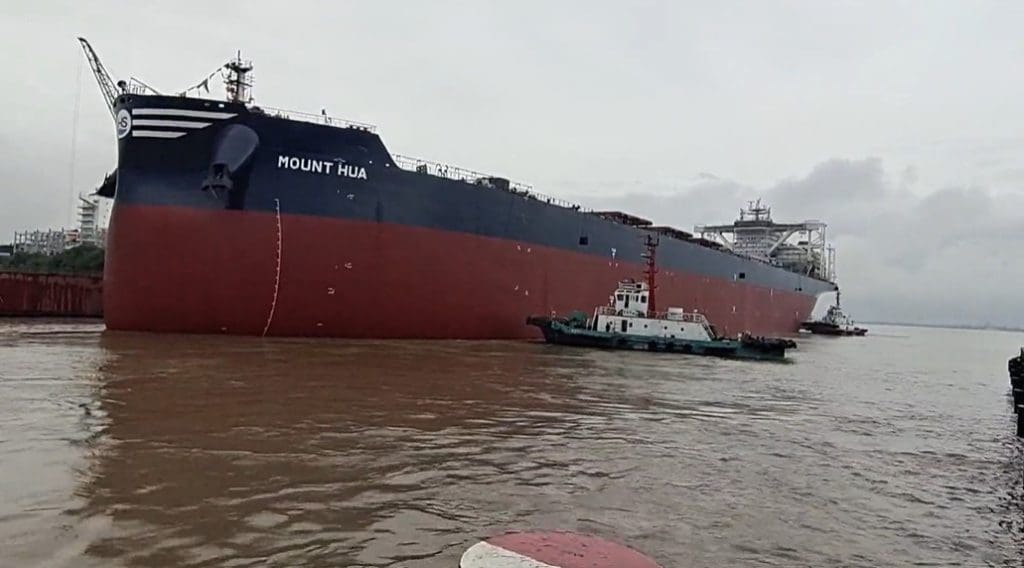 NTS is building in total twelve LNG dual-fuel Newcastlemax bulk carriers for Himalaya and these are the seventh and the eighth in these series.
Himalaya expects to take delivery of these two ships in January 2024.
Earlier this year, Himalaya took delivery of the first vessel, Mount Norefjell, followed by the delivery of the second vessel, Mount Ita, the third vessel, Mount Etna, the fourth vessel, Mount Blanc, and the fifth vessel, Mount Matterhorn.
The latest and the sixth LNG-powered bulker, Mount Neblina, joined Himalaya's fleet in August.
Up to date, Himalaya secured charter deals for nine of these ships.