Japan's shipping giant NYK said it had appointed Aikins Kofi Obeng as the first Nigerian chief engineer of one of its liquefied natural gas (LNG) carriers.
The vessel in question is the 2007-built 149,600-cbm, LNG Borno, that is serving a long-time charter with producer Nigeria LNG.
"The development and advancement of Nigerian seafarers is a shared commitment by both NLNG and NYK in line with NLNG's Nigerianisation process, which led to Tanko Olanrewaju Usman becoming the first Nigerian captain aboard an NYK LNG carrier in February," NYK said in a statement.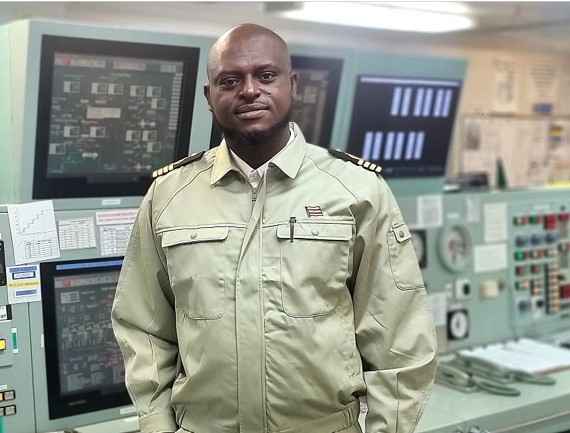 "I want to use this opportunity to inspire my Nigerian colleagues at sea, that with the Nigerian spirit of resilience and the determination to excel despite the storm, nothing is impossible," Obeng said in the statement.
Back in 2021, NYK also appointed its first Indonesian captain, as well as its first Indonesian chief engineer of one of its LNG carriers.
NYK LNG Shipmanagement is one of the world's largest operators of LNG carriers.
As of December 2022, the company had 61 vessels in its fleet with 31 ship under direct management, according to its website.