Singapore's Sembcorp Marine has held a naming ceremony for MOL's LNG bunkering vessel that will serve Pavilion Energy and TotalEnergies in the Port of Singapore.
The Singapore-flagged vessel was named Brassavola, after a species of orchid and the national flower of Singapore.
Sembcorp Marine launched this LNG bunkering ship in April this year.
Measuring 116.5 meters in length and 22 meters in width, the 12,000-cbm ship is Singapore's largest LNG bunkering vessel, according to Temasek's unit Pavilion.
This vessel will join Singapore's first LNG bunkering vessel, the 7,500-cbm FueLNG Bellina, owned by Keppel Offshore & Marine and Shell.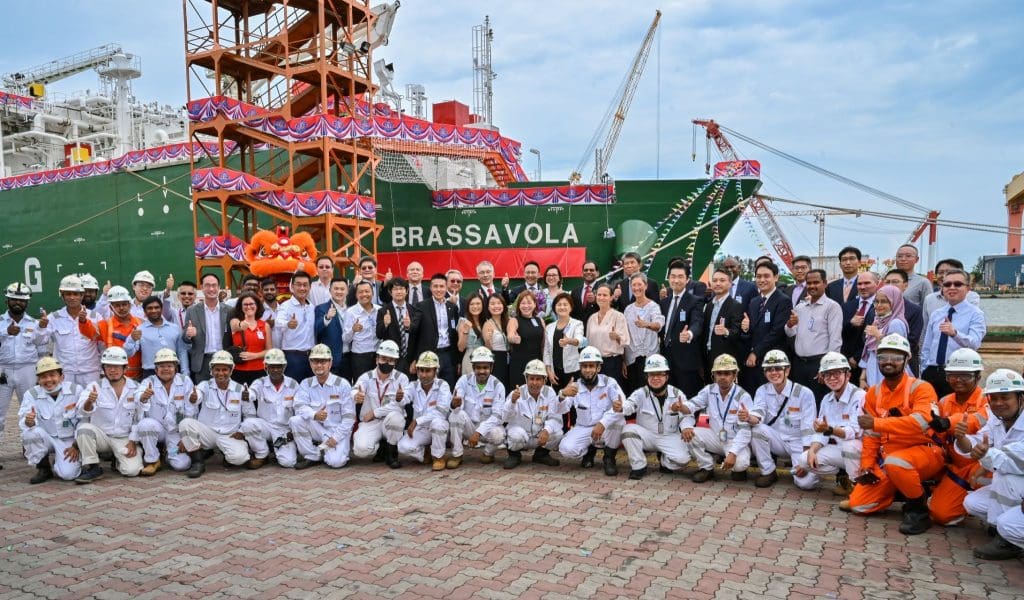 Brassavola features two GTT Mark III Flex membrane tanks as well as dual-fuel engines running on LNG or marine diesel oil.
Also, it has reliquefaction technology for more efficient boil-off gas management.
Indah Singa Maritime, a unit of MOL, owns the newbuild that will go on charter to Pavilion LNG Bunker I, a wholly-owned subsidiary of Pavilion.
Pavilion will use the vessel to provide ship-to-ship LNG bunkering services in the Port of Singapore.
Moreover, under a long-term agreement with Pavilion, TotalEnergies Marine Fuels, a unit of France's TotalEnergies will also be employing Brassavola to supply LNG bunker to its customers.
Pavilion and TotalEnergies Marine Fuels are among three licensed suppliers of LNG bunker fuels in the Port of Singapore.
According to Pavilion, the vessel is scheduled to be operational in the first quarter of 2023.