Malaysia's energy giant Petronas has produced the first LNG from its second floating liquefied natural gas producer located in the Rotan gas field, offshore Sabah.
LNG Prime reported on Sunday that the 1.5 mtpa PFLNG Dua started liquefying gas from the deepwater offshore field on February 13.
Following our report, Petronas confirmed the first production in a statement on Monday saying that in collaboration with its upstream production sharing contract partner, PTT Exploration and Production, it completed the subsea commissioning phase and achieved its first gas on February 6.
"Despite operating in a challenging environment which is exacerbated by the Covid-19 pandemic, we managed to commission this megastructure and achieve first LNG production in 7 days upon the first gas in," Petronas vice president of LNG Asset Zakaria Kasah, said.
First LNG cargo next month
The energy firm expects PFLNG Dua to deliver its first LNG cargo to customers by the middle of March.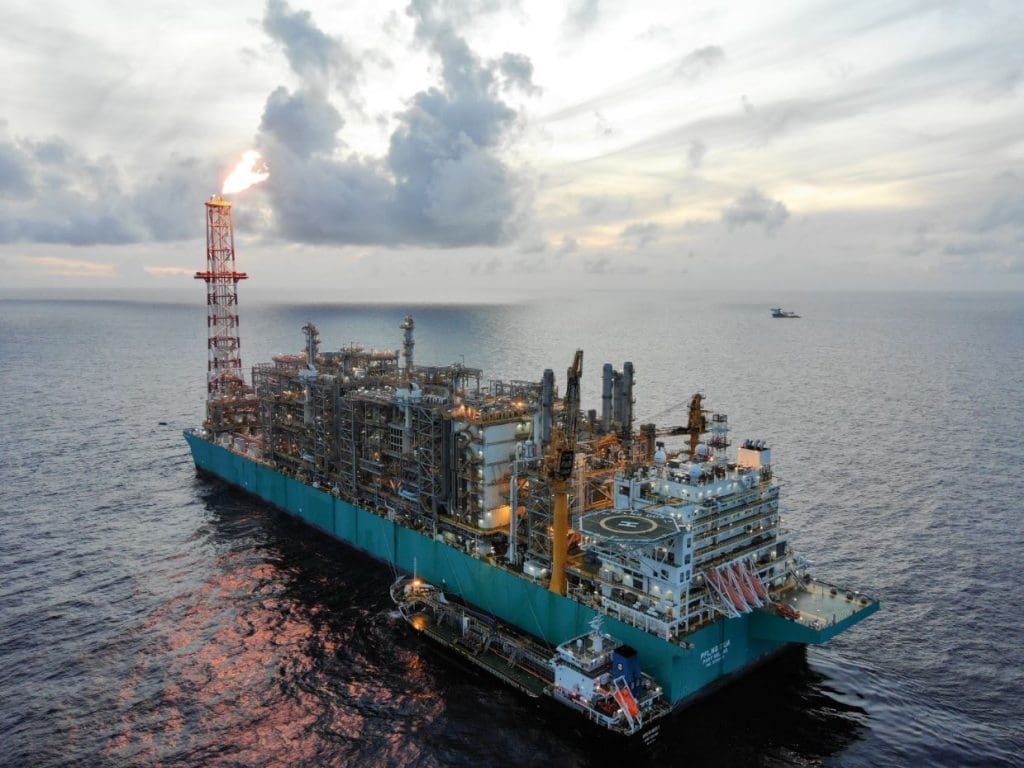 Upon commercialisation, Petronas will become the first global energy company to own and operate two floating LNG producing facilities.
To remind, the Malaysian company's second FLNG arrived at the field in March last year following a 1,840-nautical mile-long journey from South Korea's Samsung Heavy Industries.
The unit sits at a location about 140km offshore Kota Kinabalu, Sabah, where the water depth reaches about 1,300 metres.
Petronas said in its third-quarter report in November last year the 393 metres long FLNG achieved ready-for-start-up (RFSU) status on August 27 adding that it expected commercial launch in 2021.
Besides this floating producer, Petronas already operates the 1.2 mtpa PFLNG Satu that started producing LNG from the Kanowit gas field, offshore Sarawak in December 2016, but Petronas later relocated this unit to the Kebabangan cluster field offshore Sabah.
Following arrival at the new location, the 365 metres long PFLNG Satu started LNG production in May 2019.