PetroVietnam Gas, a unit of state-owned PetroVietnam, said that its Thi Vai LNG import terminal, the country's first such facility, has received the first cargo from Shell.
According to a statement by PetroVietnam Gas issued on Monday, the 2016-built 174,000-cbm, Maran Gas Achilles, owned by a joint venture of Greece's Maran Gas and Qatar's Nakilat, delivered the LNG cargo to the Thi Vai terminal.
Shell supplied about 70,000 tons of LNG from Indonesia's Bontang LNG terminal, it said.
PetroVietnam Gas announced in May that its Thi Vai LNG terminal will receive the first cargo as part of the commissioning phase from Shell.
The firm said it will supply natural gas via a pipeline or deliver LNG by trucks to customers that are not connected to the pipeline system.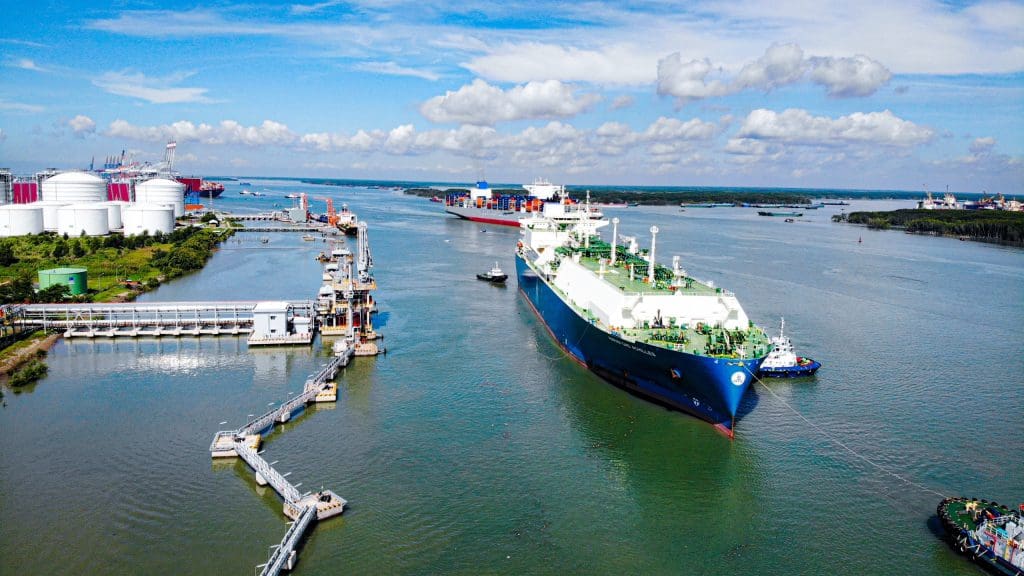 The Thi Vai LNG import facility consists of one 180,000-cbm LNG tank, a jetty, and regas area.
The terminal will have a capacity of 1 mtpa in its first phase, but the company plans to boost the capacity to 3 to 6 mtpa in the next stage.
Also, it will be an important link in supplying gas to consumers, including the Nhon Trach 3 and 4 power plants.
Together with the Son My LNG import terminal with a total expected capacity of up to 10 million tons of LNG per year, in which PetroVietnam Gas is the co-owner with the majority capital contribution ratio, these facilities will basically meet the energy demand for the southern region in the country the future, PetroVietnam Gas previously said.
PetroVietnam Gas also recently held talks regarding LNG supplies with US energy giant ExxonMobil and Russian LNG producer Novatek.