South Korea's Incheon port said the country's first LNG-powered tug has started operations in the port located west of Seoul.
Korea Gas Shipping's vessel would assist LNG carriers calling at the Kogas-operated Incheon LNG import terminal, according to a statement by the Incheon Port Authority (IPA).
The LNG-powered tugboat named Songdo had started operations on Monday, it said.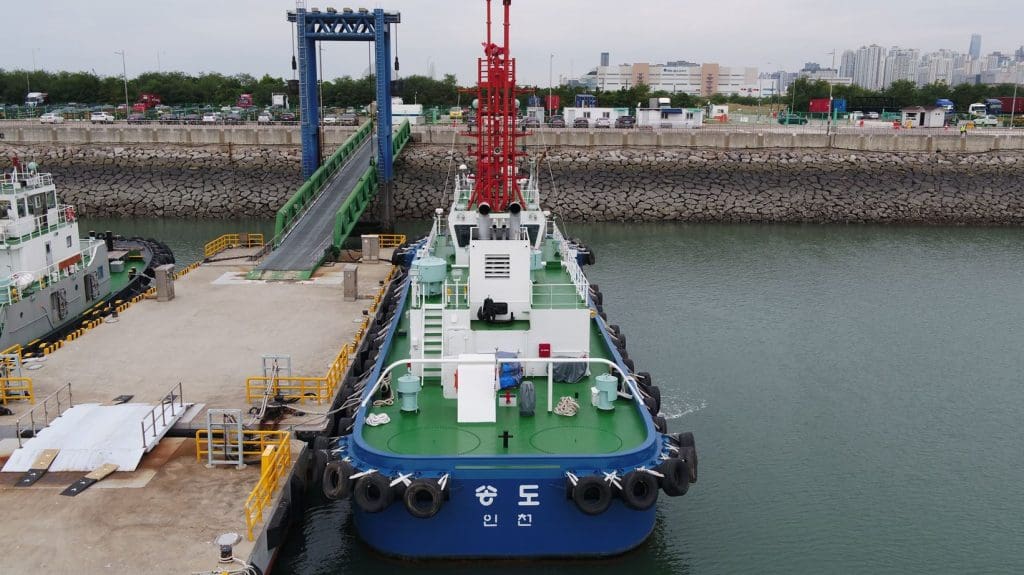 Built by DH Shipbuilding, it features a fuel gas supply system supplied by DongHwa Entec and Hyundai Heavy's engine. The 310-ton tug is about 37.1 meters long and has about 5058hp, IPA said.
Also, South Korea's Ministry of Oceans and Fisheries provided funds for the construction of the LNG tug as part of a project which aims to replace diesel-powered tugs in order to reduce emissions.
The construction of the tug had a cost of about 9.1 billion won ($7.67 million), where the government provided 1.4 billion won and IPA allocated 300 million won, it said.