The 174,000-cbm Marshal Vasilevskiy has loaded its first LNG cargo at the Novatek-operated Yamal plant in Sabetta, after completing a voyage across the Northern Sea Route.
Sovcomflot, the manager of Russia's only FSRU owned by Gazprom Flot, said in a statement that Marshal Vasilevskiy picked up the cargo on September 23 and embarked upon a voyage across the NSR.
Having loaded a cargo of 162,505 cbm of LNG at the Yamal plant in the Arctic, the vessel set a course towards Dabhol, India, it said.
On her way to Sabetta, the ship successfully crossed the eastern segment of the Arctic without icebreaker support, from the Bering Strait to the port of loading, in 10 days.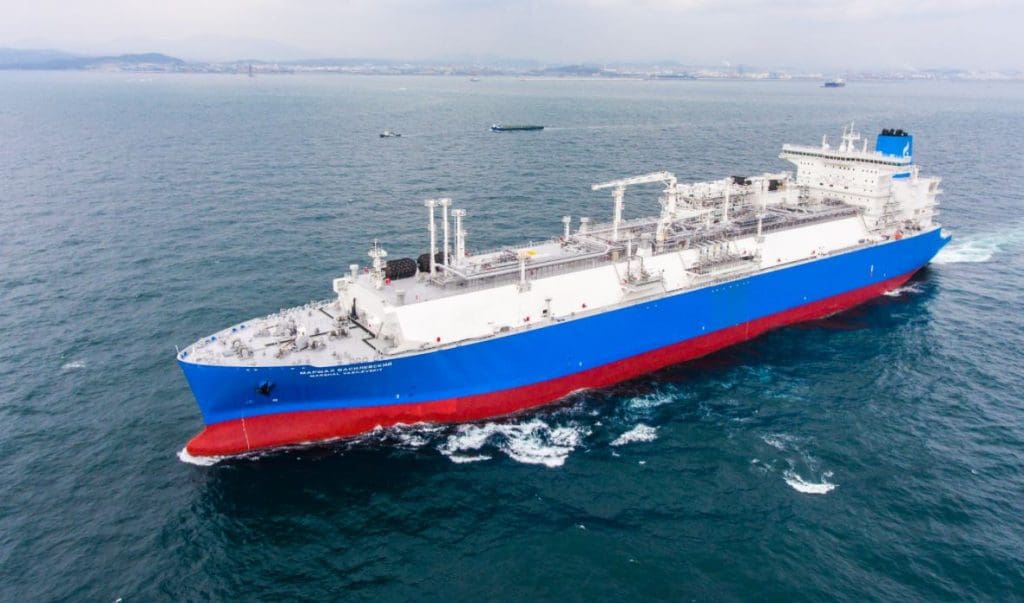 "In the NSR, Marshal Vasilevskiy navigated in a slow-steam mode with an average speed of 10 knots. The air temperature on the NSR was -3 to +5 degrees C, with persistent fog and snow squalls observed at times," Sovcomflot said.
The FSRU and LNG carrier has ice-class Arc4. This voyage marks the first time an FSRU crossed the NSR.
"Most of the time we navigated in clear water, in the East Siberian Sea there was small-sized one-year ice of 1-3 points, mainly 40-70 cm thick. There were separate ice floes up to 150 cm thick, which did not hinder navigation," the ship's master Sergey Larchenko, said.
He added that "navigating in ice conditions, of course, would have been more complicated."