Russia's first LNG-powered RoRo, owned by Rosmorport, has arrived in Baltiysk after its maiden trip from Turkey.
Turkey's Kuzey Star built the 199.9 meters long Marshal Rokossovsky in cooperation with Russia's Nevsky Shipyard.
The vessel arrived in the Baltysk port during the weekend, according to its AIS data.
Russian state-owned maritime infrastructure firm Rosmorport said in a statement earlier this month that it had expected the vessel to arrive from Turkey's Tuzla to the Baltysk port in the Baltic Sea by the end of January.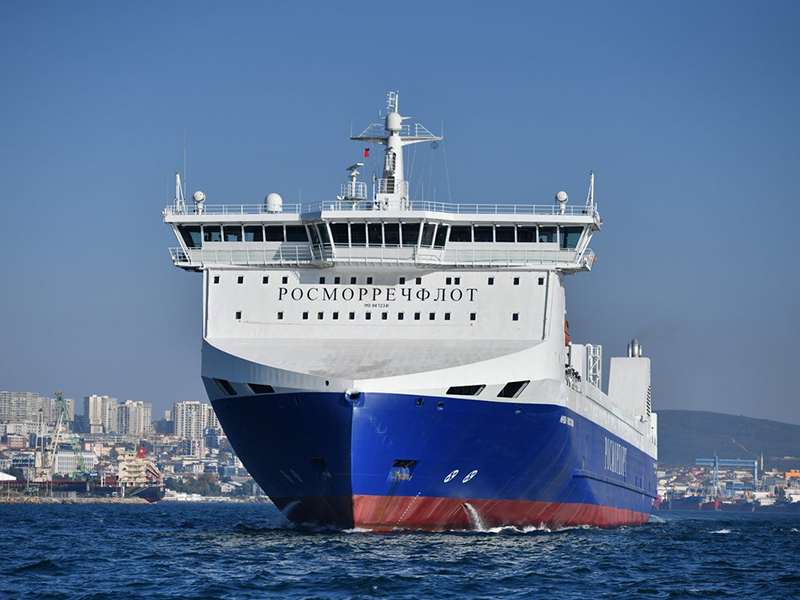 Marshal Rokossovsky is the first out of two ships designed by Marine Engineering Bureau.
Kuzey Star launched the second LNG dual-fueled RoRo General Chernyakhovsky in May last year. This vessel should start work later this year as well.
The Arc4 class ships will run on both LNG and diesel and feature two 300-cbm LNG tanks.
Both of the ships will operate in the Baltic Sea transporting Russian railway trains as well as other cargoes, including dangerous goods. They will serve the Ust-Luga – Baltiysk route.
The vessels would "improve transport safety" of the Kaliningrad region and redirect part of the cargo traffic which is currently going through the territories of neighboring countries to the territory of Russia, according to Rosmorport.
In addition, they would provide transportation of cargo in the volumes required for domestic consumption, it said.