Russian independent LNG producer Novatek said Tuesday its yard in Murmansk has received the first Arctic LNG 2 modules from China.
The project's EPC contractor, a joint venture of Technip Energies, Saipem and Nipigas, delivered two modules from China's Zhoushan port to the Murmansk LNG construction center, Novatek said.
To remind, China's Wison Offshore and Marine said in August that the two giant Arctic 2 LNG modules had left its Zhoushan yard.
The two first pipe-rack modules weighing about nine thousand tons each would be further skidded onto the gravity base structure (GBS) platform of the first Arctic LNG 2 train, Novatek said.
Also, the next two modules are already underway to Murmansk, according to Novatek.
Overall, contractors' shipyards will supply in total 14 modules for the first LNG train.
"The Arctic LNG 2 project is progressing on schedule, and the successful delivery of the first modules represents an important milestone towards launching the project on time," Novatek said.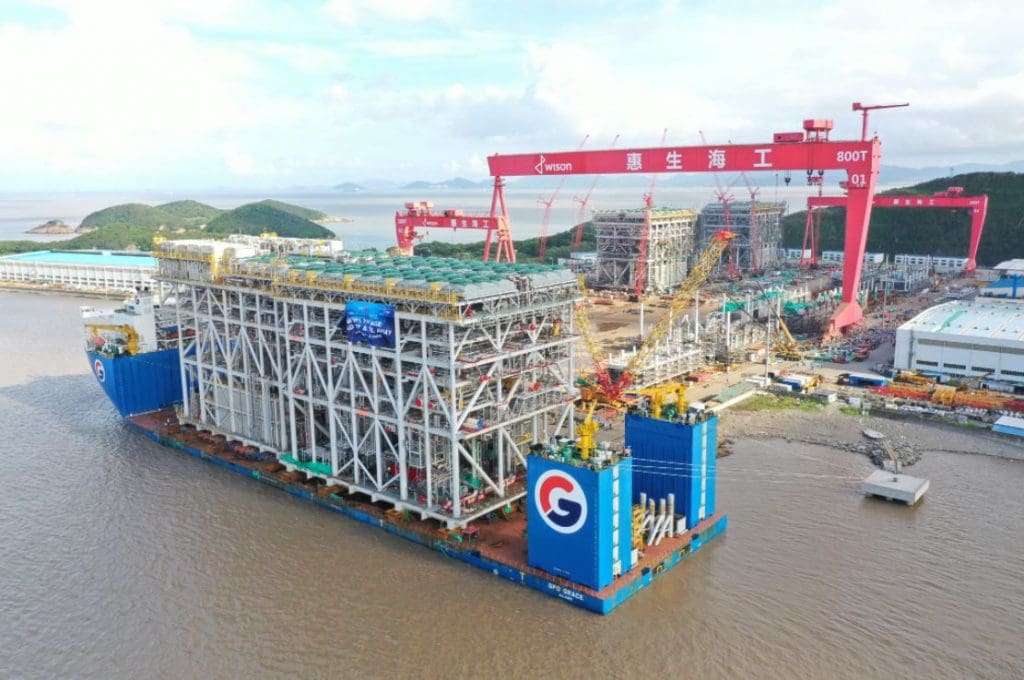 First train launch in 2023
The Arctic LNG 2 project located on the Gydan peninsula includes the construction of three LNG trains with a capacity of 6.6 mtpa, each.
Novatek previously said it had expected the first modules for the first GBS to arrive from China in Murmansk around September 2021.
Also, the LNG producer expects to receive the first set of Arctic LNG 2 modules for the second liquefaction unit in May 2022.
Novatek is the LNG project's operator with a 60 percent stake, France's TotalEnergies owns 10 percent while CNPC and CNOOC of China have 10 percent, each.
Japan Arctic LNG, a consortium of Mitsui & Co and Jogmec, owns a 10 percent stake in the project as well.
The partners plan to launch the first LNG train in 2023, with trains 2 and 3 to follow in 2024 and 2025, respectively.