Russia's Sakhalin-2 LNG export terminal has completed repair work at the facility's first train following a failure of the gas compression unit.
Sakhalin Energy, the plant operator controlled by Gazprom, started recovery operations on March 1 requiring an "adjustment of the operating regime" of the Sakhalin-2 integrated gas chain comprising LUN-A platform, OPF, second booster station, and the LNG plant.
The OPF trip and recovery operations "gave an opportunity" to perform some turnaround scope – the so-called opportunity scope – at all integrated gas chain assets of Sakhalin Energy, it said in a statement.
In addition, the operator said it had completed the work with support from "subject matter experts of original equipment manufacturers Germany's Linde and Italy's Nidec."
The scope included maintenance of main cryogenic heat exchangers at the second train as well as engineering and maintenance activities at LUN-A, and process equipment maintenance at the second booster station.
Sakhalin Energy initially planned the turnaround scope for the summer.
Moreover, the firm says it expects that the unplanned outage would not impact its annual hydrocarbons delivery plan.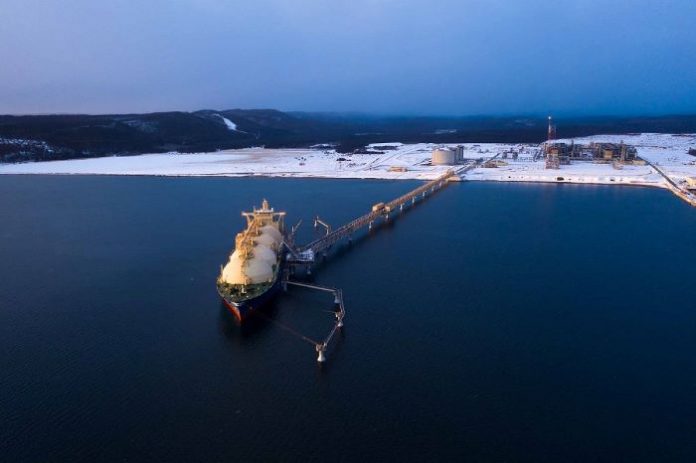 To remind, the LNG facility in the port of Prigorodnoye produced and shipped record 11.6 million tonnes of the fuel last year. This is equivalent to 178.6 standard cargoes.
It started producing LNG back in 2009 with an design capacity of 9.6 mtpa, but due to technical improvements and upgrades, together with weather and temperature conditions, production rose by 20 percent.
Country-wise, Japan is the biggest buyer of Sakhalin LNG, followed by South Korea, Taiwan, and China.
The shareholders of Sakhalin Energy include Gazprom (50 percent plus one share), Shell (27.5 percent minus one share), Mitsui and Co. (12.5 percent), and Mitsubishi Corporation (10 percent).