South Korean shipbuilder Samsung Heavy Industries said it has developed a carbon capture system applicable to LNG-powered vessels.
SHI developed the onboard carbon capture and storage system with South Korea's Panasia, it said in a statement on Tuesday.
The partners have been developing this technology since 2020, recognizing the "need for carbon reduction technology to achieve carbon neutrality in the mid to long-term."
Also, the two firms became the first in the country to receive approval in principle for such technology from classification society KR, according to the shipbuilder.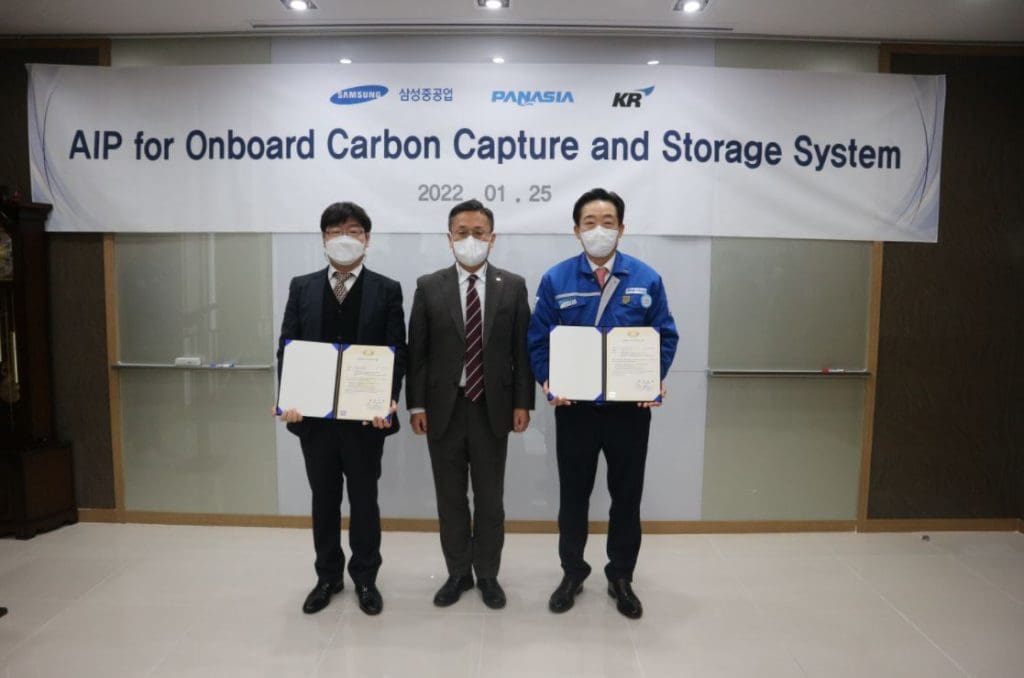 This technology uses an amine-based liquid absorbent to separate and recover carbon dioxide from the exhaust gas of LNG that powers a ship engine or generator, SHI said.
The shipbuilder is conducting a technology performance test at a demonstration facility built by Panasia in Jinhae.
It expects that the combination of LNG propulsion and carbon capture technology would help meet IMO's carbon emission regulations.
SHI said it plans to commercialize the carbon capture technology optimized for LNG-powered ships by 2024.