South Korean shipbuilding giant Samsung Heavy Industries has developed new designs for LNG carriers and containerships.
SHI is currently marketing the new designs in Greece and other European countries such as Italy and the UK.
The shipbuilder said in a statement it held a technical seminar in Athens on May 17 to showcase the new designs.
A total of 35 companies, including major shipowners such as Minerva, Gaslog, Shell, and TotalEnergies, as well as classification societies, attended the roadshow, SHI said.
During the seminar, SHI unveiled the "3 Cargo Tank LNGC" and the "Eco Container Ship" designs for the first time.
SHI said the three-tank LNG tanker design would help to increase efficiency compared with four cargo tank vessels.
Currently, LNG carriers with a capacity of about 174,000 cbm or more feature four LNG tanks.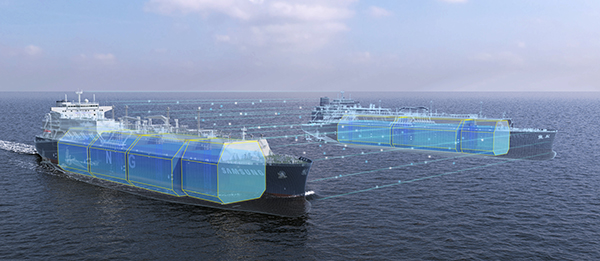 The new design would make it possible to reduce the boil-off rate by more than 5 percent and would also help to "significantly" reduce maintenance cost, SHI claims.
The shipbuilder said it developed the design with French LNG containment giant GTT and won an approval in principle for the design from Lloyd's Register.
In October 2022, GTT secured approvals from DNV and BV for its three-tank LNG tanker design aimed at increasing the profitability and overall performance of the vessel.
GTT said at the time it hopes to see this concept become standard in the future.