China's Guangzhou Shipyard International (GSI) has delivered SFL Corporation's LNG dual-fuel pure car and truck carrier, Emden.
CSSC's GSI handed over the vessel with a capacity of 7,000 units to on John Fredriksen-controlled SFL on September 12, it said in a statement.
The shipbuilder says this is the first LNG-powered PCTC it has ever built and the first such vessel constructed in South China.
SFL ordered in total four LNG-powered PCTCs with a capacity of 7,000 units at GSI.
The company said in its recent quarterly report it expects to take delivery of car carriers Emden and Wolfsburg in the fourth quarter of this year and the first quarter of the next year.
Following delivery, these vessels will go on a long-term charter to German giant Volkswagen Group.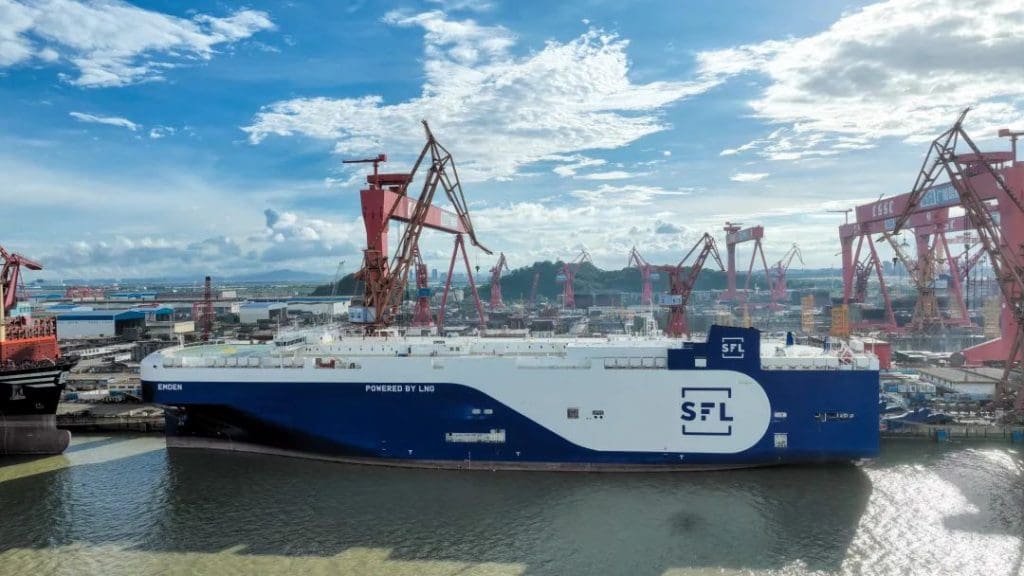 In addition, the other two vessels, Thor Highway and Odin Highway, will work for Japan's K Line under charter deals, starting in 2024.
The LNG dual-fuel ship have a length of 200 meters, a width of 38 meters, and a design draft of 8.6 meters.
Each vessel will be powered by MAN ME-GI two-stroke main engine and feature two 1.675-cbm LNG storage tanks provided by MAN Cryo, a unit of Germany's MAN Energy Solutions.