Sweden's Terntank took delivery of the second LNG-powered hybrid tanker from China Merchants Jinling Shipyard in Yangzhou.
The Chinese yard delivered the 15,000-dwt chemical and product tanker Tern Fors on February 25, according to a statement by Terntank.
"The vessel which has been delivered before contract date due to the skillful efforts of everyone involved, will now proceed to Europe fully loaded with bioproducts.," Terntank said.
Terntank welcomed the first vessel in this series of two hybrid tankers in December.
Earlier this month, Tern Island arrived in the Swedish port of Gothenburg after a long trip from China.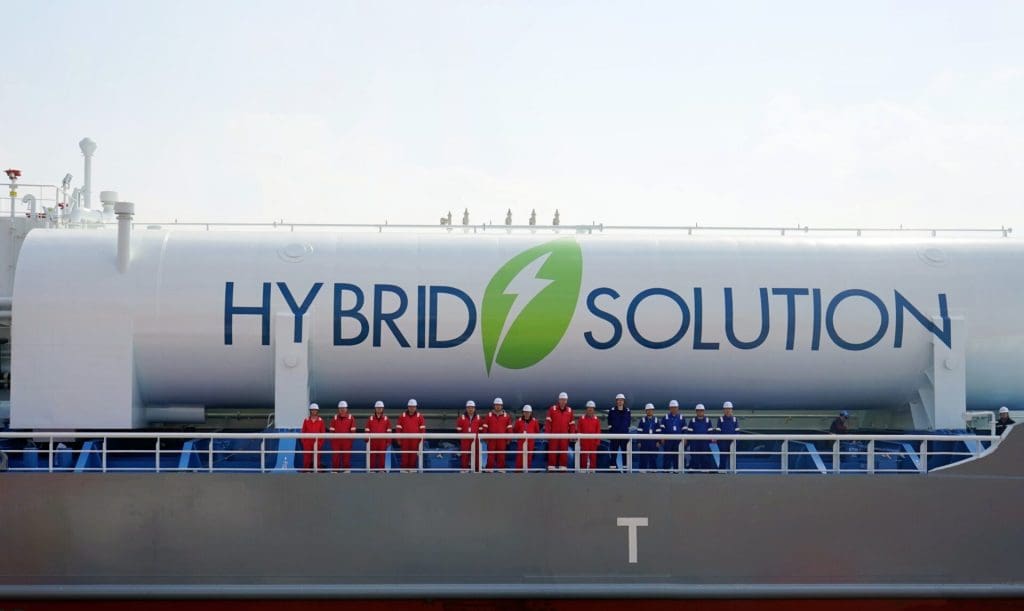 The new hybrid tankers with a capacity of 16,500 cbm in 14 epoxy coated tanks will sail on LNG or LBG.
Both of them feature new electric power supply hybrid system, including a battery pack, on-shore power supply and a DC-Link system which can reduce its auxiliary energy consumption during port operations by 99 percent, Terntank claims.
The two hybrid newbuilds are an upgraded version of Terntank's AVIC series and will both serve NEOT in the Baltic Sea region as part of a charter deal revealed in 2020.
Kongsberg's Rolls-Royce Commercial Marine designed the ships in collaboration with Terntank.