Viken Shipping's new LNG-powered LR2 tanker, Angleviken, will soon start serving France's TotalEnergies under a charter deal.
The Norwegian firm took delivery of this LNG dual-fuel crude oil and product tanker from China's Guangzhou Shipyard International on June 30, according to a statement by the CSSC-owned shipbuilder.
Beisdes this ship, GSI is also building sister vessel named Askviken, which will serve TotalEnergies as well.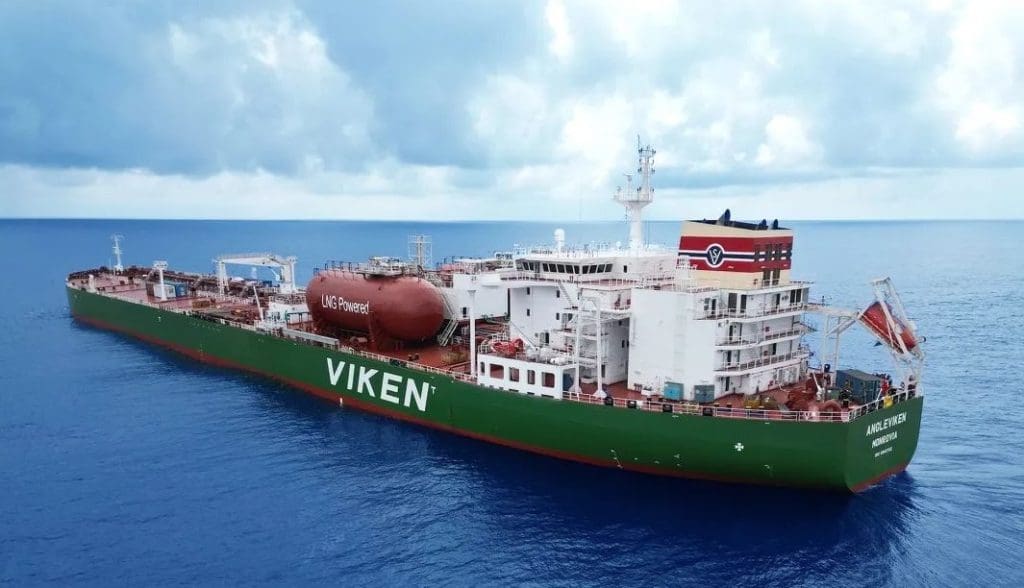 TotalEnergies announced back in October 2020 that four LNG dual-fuel 110,000-dwt will join its time-chartered fleet in 2023.
The firm also chartered two vessels from Vista Shipping, a joint venture of BW's Hafnia and CSSC Shipping.
CSSC's GSI already delivered these two LNG-powered tankers, Hafnia Languedoc and Hafnia Loire.
These vessels are 250 meters long with 12 cargo tanks, enabling a carrying capacity of 110,000 dwt or 133,500 cbm.
Featuring LNG fuel capacity of 3,600 cbm, the vessels will have a range of 13,500 nautical miles when sailing on LNG at 14.5 knots, according to Hafnia.