Chinese yard CIMC Raffles in Yantai is moving forward with the construction of two LNG-powered RoRo vessels for Sweden's Wallenius SOL in order to deliver them later this year.
The joint venture of Wallenius Lines and Swedish Orient Linien (SOL) said in an update that the Chinese yard was nearing the launch of the first ship in the batch.
"No fewer than 130 huge blocks were welded together to form one of the two 242-metre mega RoRo ships with ice class 1A Super," Wallenius SOL said.
"The machinery and the three stern ramps are all in place. Next in line are the rudder, steering gear, propeller shafts and propellers. And then, it'll be time for launch," Wallenius Marine site manager Henrik Sundkvist, said.
Following the launch, both of the vessels would undergo sea and gas trials prior to heading towards home waters in the Gulf of Bothnia, he said.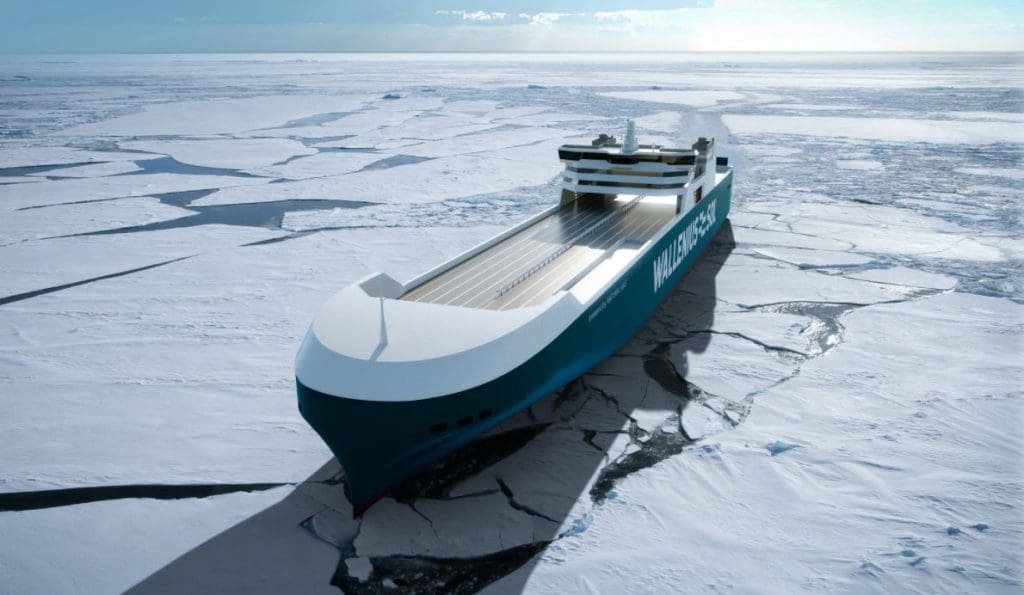 Wallenius SOL claims these vessels would be the world's biggest ice-class RoRo vessels in terms of cargo capacity and LNG tank volume.
The ships will be 242 metres long and will have a capacity of 5,800 lane metres.
In addition, the Knud E. Hansen-designed vessels will feature two Type C Man Cryo LNG tanks with a capacity of 685 cubic meters, each, and two WinGD dual-fuel main engines.
To remind, CIMC Raffles, part of the CIMC group, held a steel cutting ceremony for the first vessel in March last year, followed by the second in June.