Finland's Wartsila has secured a new contract to supply reliquefaction equipment for three Knutsen's LNG carriers.
Hyundai Samho Heavy Industries will build the three 174,000-cbm LNG carriers for Norway's Knutsen.
They represent options taken following an earlier order for two such vessels for which Wartsila would also supply its reliquefaction plants, the firm said on Wednesday.
Wartsila received the orders for three new systems in July and August. The firm says it would start delivering the equipment in the autumn of 2022.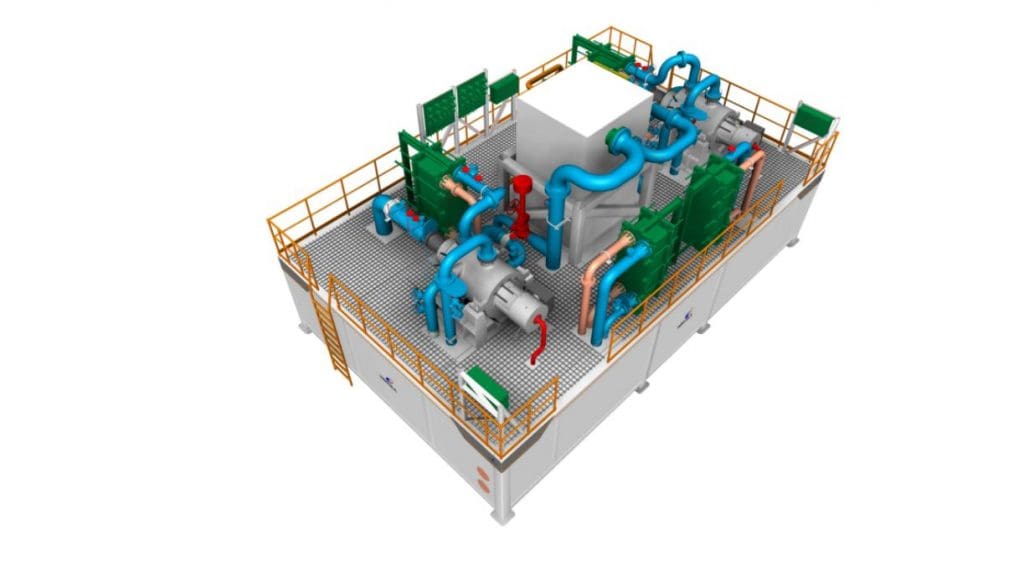 Launched last year, Warstila's Compact Reliq features a "compact design for easy installation and maintenance on all sizes of carrier vessels, both large and small."
The solution is based on the reversed nitrogen Brayton cycle refrigeration technology. It reliquefies the boil-off gas (BOG) from gas carriers and LNG bunker vessels, and keeps the cargo cool under all operating conditions.
Also, the tech allows a portion of the BOG to be used as fuel for the ship's engines, with the excess able to be sold as part of the LNG cargo, according to Wartsila.