Australian LNG players Woodside and Santos reported record sales revenues, boosted by higher realized LNG prices.
Woodside said its third-quarter sales revenue rose to $5.86 billion from $1.53 billion a year ago and $3.43 billion in the prior quarter.
The Perth-based firm, which is now a top 10 global independent energy company by hydrocarbon production after the completion of the merger with BHP's oil and gas business, reported sales volume of 57.1 MMboe.
This compares to 35.8 MMboe in the prior quarter and 26 MMboe in the corresponding quarter.
In addition, production rose to record of 51.2 MMboe, up by 131 percent year-on-year and a 51.7 percent rise compared to the prior quarter.
Production and sales rose primarily due to the inclusion of the BHP petroleum assets from June 1.
This is Woodside's first full three months of contribution from the former BHP petroleum business.
The firm said its average LNG produced price reached $19.1 per MMBtu in the the third quarter, compared to $13.8 per MMBtu in the prior quarter and $9.7 per MMBtu in the same quarter last year.
These realized prices include the impact of periodic adjustments reflecting the arrangements governing Wheatstone LNG sales, the firm said.
LNG produced price, which excludes any additional benefit attributed to produced LNG through third-party trading activities, was at $32.7 per MMBtu in the third quarter.
This compares with $21.5 per MMBtu in the second quarter and $9.9 per MMBtu in the same quarter last year.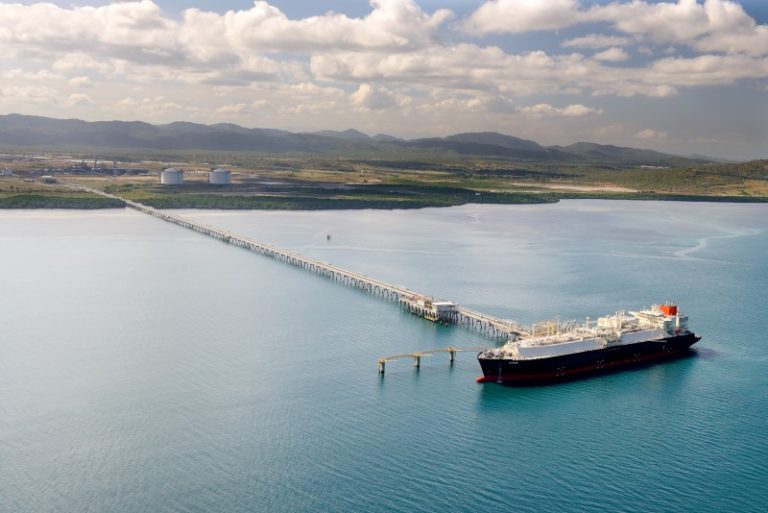 Santos
Santos reported record year-to-date sales revenue of $5.9 billion, up 86 percent compared to the same period a year ago.
The independent LNG producer also delivered record free cash flow of $2.7 billion, up 194 percent on the corresponding period.
Santos said its third quarter production of 26.1 mmboe was slightly higher than the second quarter primarily due to increased domestic gas demand and reduced production downtime.
Santos is now a bigger company following the completion of the merger deal with PNG-focused Oil Search in December.
The Australian LNG player said its average realized LNG price of $16.76 per MMBtu in the third quarter increased when compared to $14.66 per MMBtu in the prior quarter.
It rose about $6.40 per MMBtu from the third quarter last year.
The average realized LNG price was higher than the prior quarter, reflecting the link of sales contracts to a higher lagged Japan Customs-cleared Crude (JCC) price and higher average JKM spot prices, Santos said.