Australian LNG player Woodside is willing to consider sending natural gas from the Greater Sunrise field to be liquefied at a greenfield LNG plant in East Timor, according to the company's CEO Meg O'Neill.
Woodside operates the Greater Sunrise fields, located about 450 kilometers north-west of Darwin and 150 kilometers south of East Timor (Timor-Leste), with a 33.4 percent stake.
The nation's oil company Timor GAP has a 56.56 percent stake while Japan's Osaka Gas has a 10 percent stake.
According to Woodside, the fields contain 5.3 Tcf of dry gas and of 226 MMbbl condensate.
Following the establishment of a new maritime boundary treaty between Australian and East Timor in 2019, negotiations between the governments and the Sunrise JV on a new Greater Sunrise production sharing contract have been ongoing.
Both options on the table
Woodside previously preferred the option of sending the Sunrise gas to Darwin as there are two existing LNG plants in the region, namely the Santos-led Darwin LNG facility and the Inpex-operated Ichthys LNG plant.
However, the company is now willing to consider sending the gas to a new LNG plant in East Timor.
Woodside's executive vice-president exploration and development, Andy Drummond, said on Thursday during Woodside's investor briefing that Sunrise is "well-placed" to supply the Asian long-term LNG demand.
"The field has a couple of development options, including sending the gas to Australia to leverage existing LNG plants or a greenfield LNG train in Timor-Leste," he said.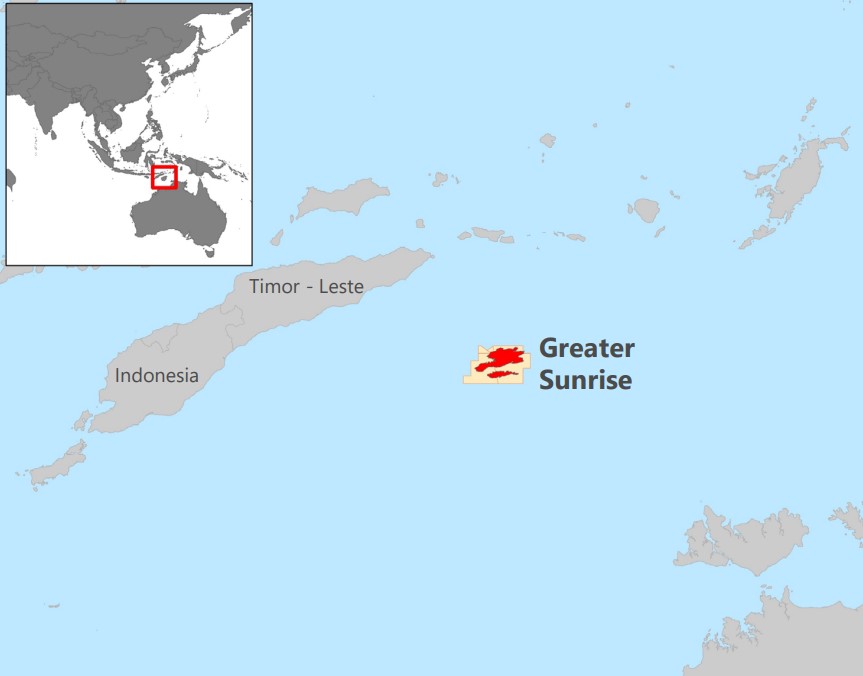 Modular concept
Answering question from analysts during the investor briefing, CEO O'Neill said that there had been a lot of work in the LNG industry over the past years regarding design such as modular construction.
She pointed out that the proposed Commonwealth LNG plant in Cameron, Louisiana, with which Woodside recently finalized a supply deal, would use modular design.
"So the Timorese are very keen to have that development in country. And we recognize it's an important national project for them," O'Neill said.
"So we feel like it's appropriate to reopen the concept evaluation, understand the technologies, understand the technical challenges," she said.
Also, East Timor could seek international funding to help pay for the greenfield LNG infrastructure.
"Timor Leste has a lot of international friends, and international friends may want to help with some of that infrastructure that doesn't exist today in Timor that would exist if we went to Darwin," O'Neill said.