Japan's JGC and South Korea's Hyundai Engineering & Construction have secured a contract for the Papua LNG project in Papua New Guinea.
According to a statement issued by JGC on Friday, the partnership will provide front-end engineering design (FEED) and engineering, procurement and construction (EPC) estimation contract for the downstream LNG facilities for the Papua LNG project, by ExxonMobil on behalf of the venture partners.
JGC did not reveal the price tag of the contract.
TotalEnergies has a 40.1 percent operating stake in the LNG export project, ExxonMobil has 37.1 percent, and Santos owns a 22.8 percent interest.
Moreover, Papua New Guinea may exercise a back-in right of up to 22.5 percent interest in the project at the final investment decision planned by the end of 2023 or early 2024.
The Papua LNG partners recently launched fully-integrated front-end engineering and design (FEED) for the Papua LNG project.
In July last year, the JV launched the first phase of FEED studies for the LNG project's upstream production facilities.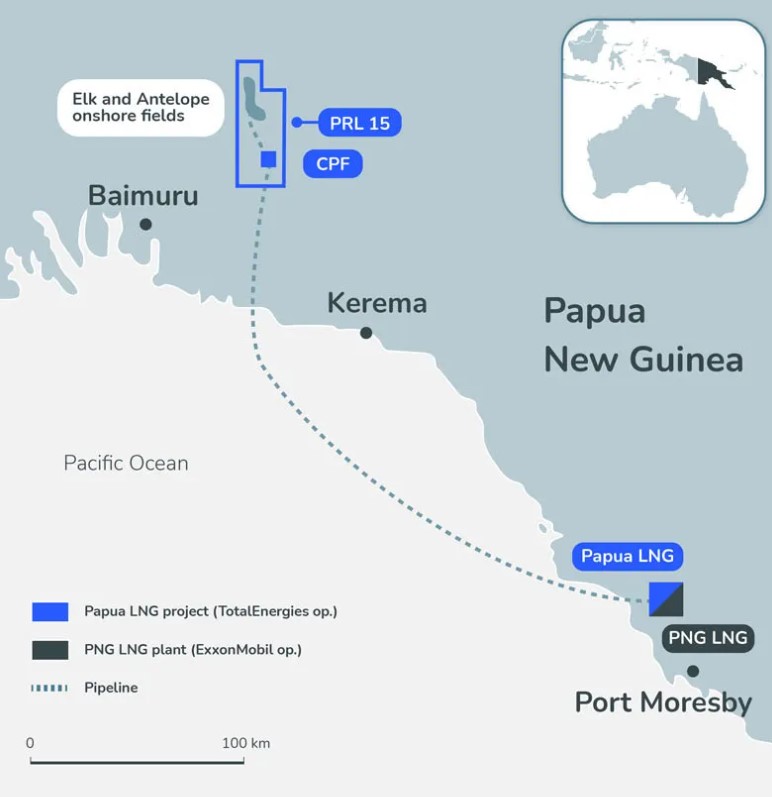 JGC said the project calls for the design of about 4 million tons per year of liquefaction capacity adjacent to the existing PNG LNG processing facilities, operated by ExxonMobil and located 20 kilometers northwest of Port Moresby, Papua New Guinea,
The facility will receives supplies from the Elk Antelope gas field.
Also, the project includes the use of 2 million tons per year of liquefaction capacity in the existing trains of PNG LNG.
The LNG facilities will adopt an "E-Drive" design, where electric motors instead of conventional gas turbines drive the natural gas compressors.
This will help reduce CO2 emissions during operations of the LNG facilities, JGC said.