Japanese trading house Mitsui & Co said it has signed a deal to look into building an ammonia production plant, which will include carbon capture and storage (CCS) solutions in Western Australia.
The firm said in a statement on Monday it has agreed with compatriot Jogmec to conduct a joint feasibility study on CCS in Western Australia associated with Mitsui's Perth Basin investments.
In addition, Mitsui has also agreed with Wesfarmers Chemicals, Energy & Fertilisers (WesCEF) to jointly study the commercial and technical viability of building a low carbon ammonia production plant.
The plant would include CCS solutions to be provided by Mitsui.
WesCEF is a division of Wesfarmers, one of Australia's largest publicly-listed companies, and operates chemicals, energy and fertilizer businesses that service a range of sectors in both domestic and international markets.
On the other side, Mitsui is developing the Waitsia gas field in Western Australia as the operator with a 50 percent working interest through its unit Mitsui E&P Australia (Mepau).
Mitsui's partner Beach has recently signed an LNG supply deal with BP regarding the Waitsia project.
As previously reported, Mitsui and Beach have in December taken a final investment decision on the Waitsia expansion project. Prior to that, the partners signed third-party tolling deals with Australia's Woodside and its North West Shelf LNG venture participants.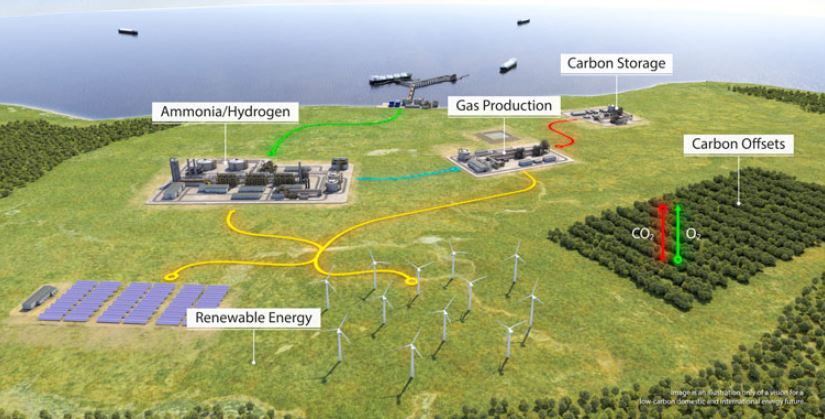 Ammonia export to Asia
Besides the Waitsia project, Mitsui's unit Mepau also holds a 100 percent working interest in nearby depleted gas fields in Perth Basin.
Mepau has the "credibility, capabilities and global network to develop natural gas assets and produce low carbon ammonia for the benefit of markets in both Australia and Asia, including Japan," Mitsui said in the statement.
Specifically, Mepau would investigate the production and export of low carbon ammonia made from hydrogen generated from Mid West natural gas, with potential for the associated CO2 to be stored in depleted gas fields in Perth Basin.
The joint study with Jogmec and WesCEF would research the potential for carbon storage in depleted gas fields, and also consider alternate sites in Western Australia, Mitsui said.