LNG giant Shell has withdrawn a plan announced last week to stop paying striking Prelude FLNG workers in Australia.
Shell and offshore Prelude employees have been in talks for a new enterprise agreement to agree new salaries for a while now.
The workers started protected industrial action on June 14 with a number of working bans.
Shell said on June 29 that the action would impact the production in the next two weeks. After that, the firm stopped production on July 11 on the giant 3.4 mtpa FLNG unit offshore offshore Western Australia due to additional working bans. Workers also declined a pay offer from Shell.
Last week, Shell received a notice that the industrial action had been extended to August 4 and said that the firm would be resorting to lock outs as the mechanism available under the Fair Work Act.
This meant that workers would no longer be paid if they are not mobilized to the facility.
However, Shell changed its mind and decided not to proceed with this plan.
"This week's planned lock-out will not proceed in order to allow for safety-critical work to be carried out," a Shell spokesperson told LNG Prime.
"The safety of all people on site and integrity of the facility remains our priority. For people on board doing partial work due to the work bans in place, their pay will continue to be pro-rated," the spokesperson said.
The spokesperson added that Shell "remains committed to reaching an agreement and working together to find a way forward with our workforce."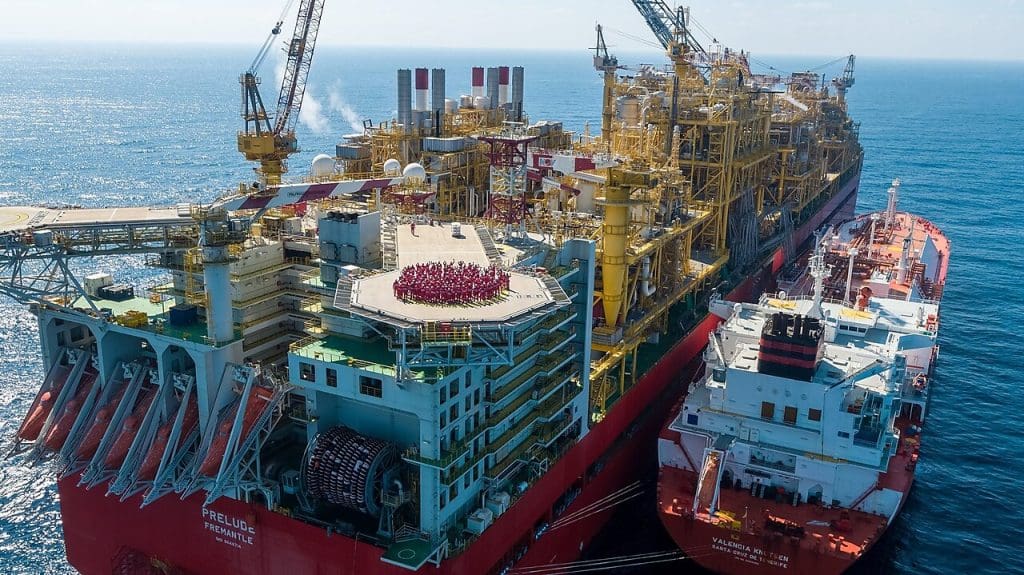 Losses increasing
The Offshore Alliance claims that Shell is "rapidly heading" for $1 billion of lost production on the Prelude FLNG, as the floating LNG producer did not ship cargoes for about three weeks.
The Electrical Trades Union has reportedly also extended the industrial action until August 11.
Shell's spokesperson did not comment on the extension.
This stoppage comes just months after the floating LNG producer came back online again in April. Prior to that, Shell closed the unit after an incident in December.
It also comes at a time of very high Asian spot LNG prices and gas prices in Europe. European prices surged lately due to low flows of Russian gas and the Freeport LNG outage.
Prelude shipped its first cargo in June 2019 after several start-up delays. The FLNG has the capacity to produce 3.6 mtpa of LNG, 1.3 mtpa of condensate, and 0.4 mtpa of LPG.
Shell operates the floating facility with a 67.5 percent stake. Japan's Inpex holds a 17.5 percent stake, Korea's Kogas 10 percent, and Taiwan's CPC holds 5 percent.