Dutch dredging and offshore contractor Boskalis said it has completed works at the Shell-led LNG Canada development in Kitimat after winning a contract back in 2018.
The firm started working under the contract worth more than 100 million euros ($121 million) in October 2018. It finalized the operations last week.
The dredging scope included the removal and remediation of contaminated and non-contaminated sediments at the site of the LNG facility in order to provide the required physical space and marine access.
"For three seasons, our colleagues worked under harsh weather conditions to remove and remediate soil at the site of the future terminal in Kitimat," Boskalis said.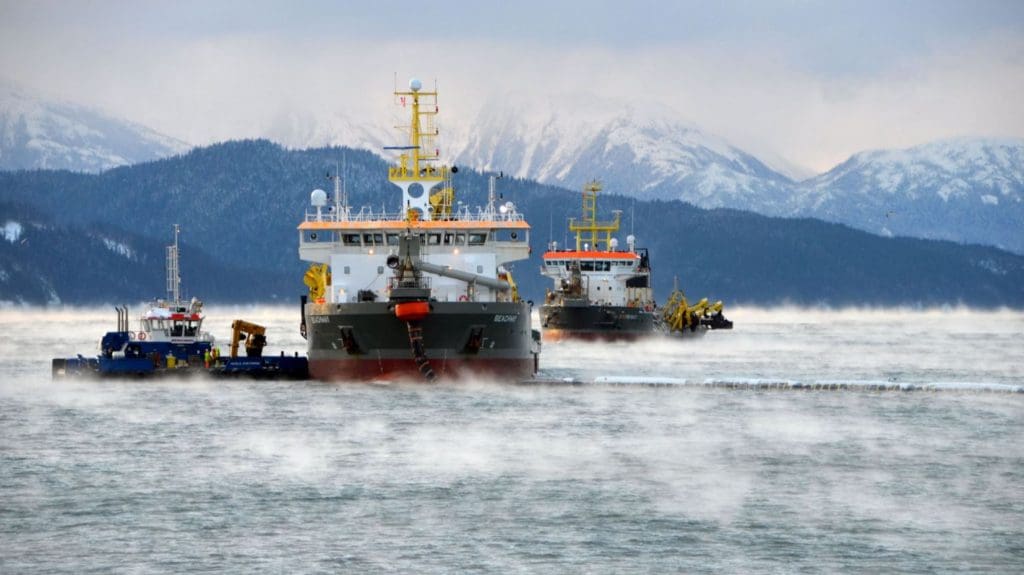 In addition, the company's hopper dredgers Beachway and Shoreway have left for Vancouver to further prepare for demobilization. Boskalis will also soon load its cutter dredger Edax and other floating equipment onto its semi-submersible heavy transport vessel Triumph.
The giant LNG Canada project includes the construction of 14 million tonnes per annum (mtpa) export capacity from the first two trains, with the potential to expand to four trains in the future.
Shell's chief executive Ben van Beurden recently said the project was slightly behind with construction works due to disruptions caused by the Covid-19 pandemic but LNG Canada still expects first LNG shipment in the middle of the decade.
Besides Shell, LNG Canada partners include Malaysia's Petronas, PetroChina, Japan's Mitsubishi Corporation, and Kogas of South Korea.