Italian LNG cargo systems manufacturer Gas and Heat is moving forward with works on two tanks that will be installed on Knutsen's LNG bunkering barge currently under construction at Armon Gijon in Spain.
Gas and Heat won a contract from the Spanish yard last year to design and build the LNG cargo and fueling system for the 5,000-cbm bunkering vessel.
The scope of the contract entails both hardware and automation solution for the vessel, including IMO type C tanks, cargo pumps, bunker manifolds, custody transfer system, and a ship-to-ship transfer system, according to Gas and Heat.
Furthermore, the firm is progressing with the works on the gas system and the two 2,500-cbm bilobe type C tanks at the company's facilities in Pisa, Italy.
Gas and Heat told LNG Prime on Monday it would deliver the equipment to the yard in the first quarter of the next year.
To remind, Norway's Knutsen partnered with Enagas' small-scale unit Scale Gas on the newbuild that will go on charter to Shell. The vessel will operate from the Port of Barcelona.
Besides supplying LNG, the 92.75 meters long ship, with a beam of 16.90 meters and a draught of 4.25 meters, will also run on liquefied natural gas.
Armon Gijon plans to deliver the vessel in 2022.
Sardinian small-scale LNG terminal to launch soon
Besides working on this contract for the bunkering vessel, Gas and Heat has also recently completed Avenir LNG's Higas small-scale terminal located on the Italian island of Sardinia.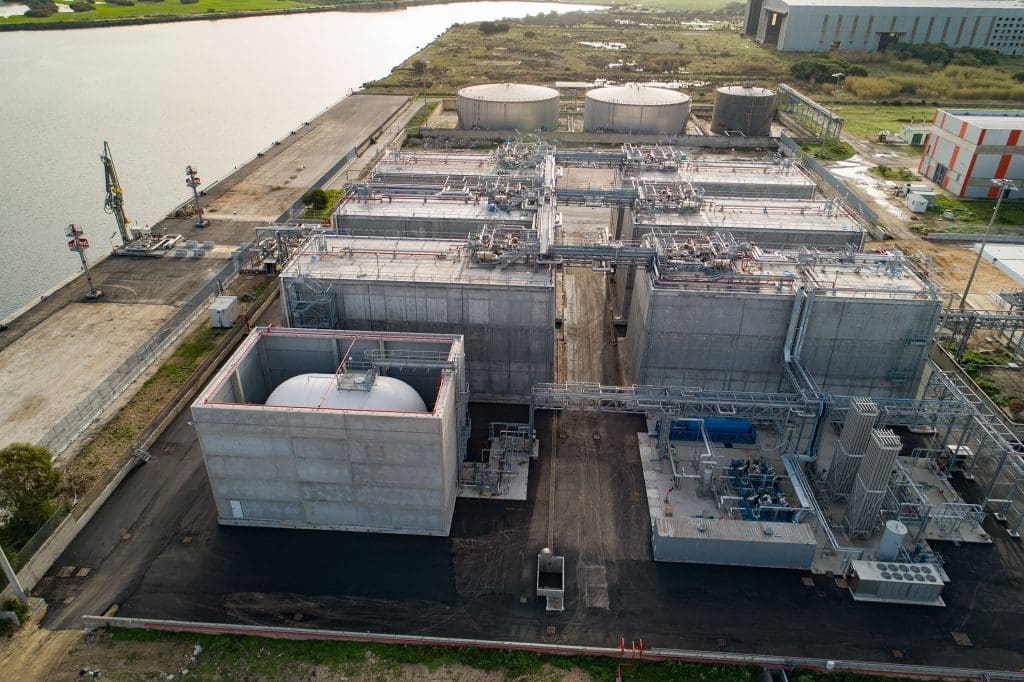 Gas and Heat is the terminal's EPC contractor but it also has a 10 percent stake in the facility.
Avenir LNG, a joint venture consisting of Stolt-Nielsen, Hoegh and Golar, has an 80 percent stake while CPL Concordia holds a 10 percent share in the storage, regasification and distribution facility in the Port of Oristano.
The London-based joint venture recently said the 7,500-cbm Avenir Accolade was on its way from Singapore to Europe to commission the LNG terminal.
According to its AIS data, the vessel was on Monday located in the Gulf of Aden, offshore Yemen, and it should arrive at the facility later this month.
The Higas terminal features six horizontal low-pressure cryogenic type C tank storage tanks with a total capacity of 10,800 cbm.
It will load up to 8,000 LNG trucks per year – equivalent to 180,000 tons per year – via two loading bays.
Additionally, the terminal will supply LNG mainly for use as fuel for automotive, industrial, civil and marine industries.
The terminal will also have a connection to a natural gas pipeline system in order to supply the local industry.
Spain's Reganosa will maintain and operate the facility as part of a deal revealed in February.