Turkey's Sanmar has won an order to build tugs that will serve the Shell-operated LNG Canada project in Kitimat.
HaiSea Marine, majority-owned by the Haisla Nation in partnership with Canada's Seaspan ULC, ordered the new vessels.
The tugs will provide ship-assist and escort towing services to LNG carriers calling at LNG Canada's export facility in Kitimat in the unceded traditional territory of the Haisla Nation.
HaiSea Marine has a major contract with LNG Canada to build and operate escort and harbour tugs required for the 14 mtpa LNG export project worth more than $30 billion.
The new fleet of tugs will consist of two RAstar 4000-DF escort dual-fuel tugs which will go on LNG but also diesel. Moreover, the fleet also includes three ElectRA 2800 electric harbour tugs.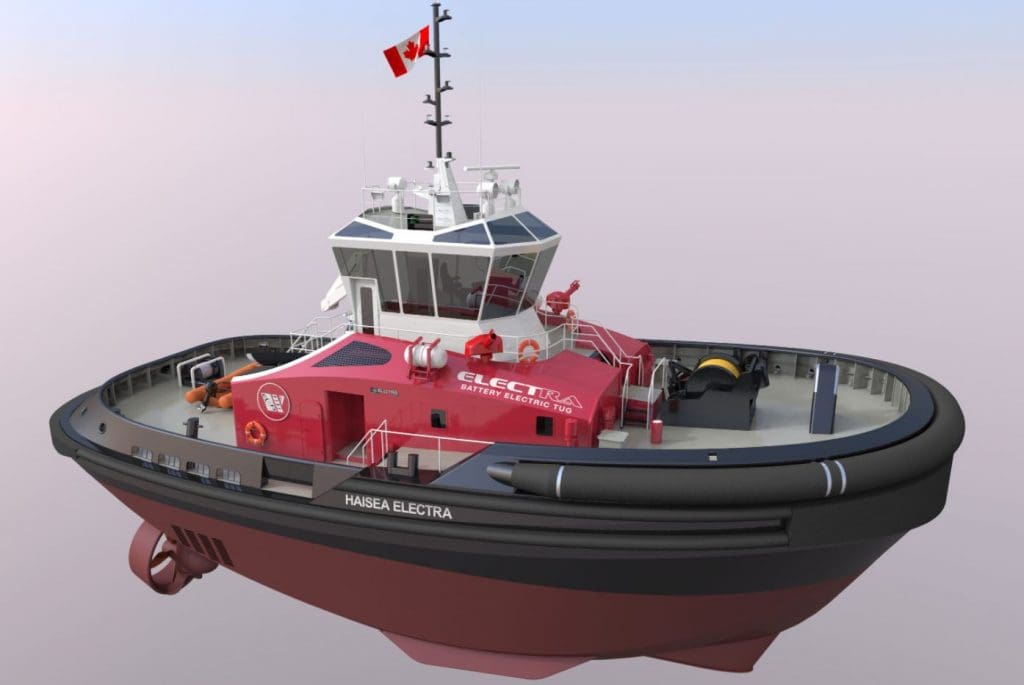 Designed by Vancouver BC-based naval architect company, Robert Allan, the new fleet of tugs should arrive in British Columbia in 2023.
The RAstar 4000-DF escort tugs will measure 40 metres in length, and with 100 tonnes of bollard pull will be the west coast of Canada's most powerful escort tugs, according to HaiSea Marine.
They will have the ability to generate indirect forces in escort of approximately 200 tonnes.
In addition, the escort tugs will feature an exhaust after-treatment system in full compliance with IMO Tier III emissions standards, the JV said.
The ElectRA 2800 harbour tugs will operate in tandem with the dual-fueled vessels at LNG Canada's new export facility.
These tugs will have 28 metres in length, about 70 tonnes bollard pull, and approximately 5240 kWh of battery capacity.