France's Technip Energies, leader of a consortium with Australia's Clough, has won a contract to perform the front-end engineering design (FEED) for TotalEnergies' Papua LNG project's upstream production facilities in Papua New Guinea.
The upstream production facilities cover the development of the Elk and Antelope onshore gas fields including the well pads and the central processing facility, according to a statement by Technip Energies issued on Monday.
It also incorporates a carbon capture and sequestration (CCS) scheme to remove the fields' native CO2 and reinject it into the reservoirs.
Technip Energies did not reveal the price tag of the deal.
Loic Chapuis, SVP gas and low carbon energies of Technip Energies welcomed the contract from TotalEnergies for this "strategic development which will feed the future Papua LNG trains."
"Leveraging our expertise designing gas units, integrating technologies and managing CO2 as well as our experience delivering large scale projects we are committed to make this project a reference in the industry," Chapuis said.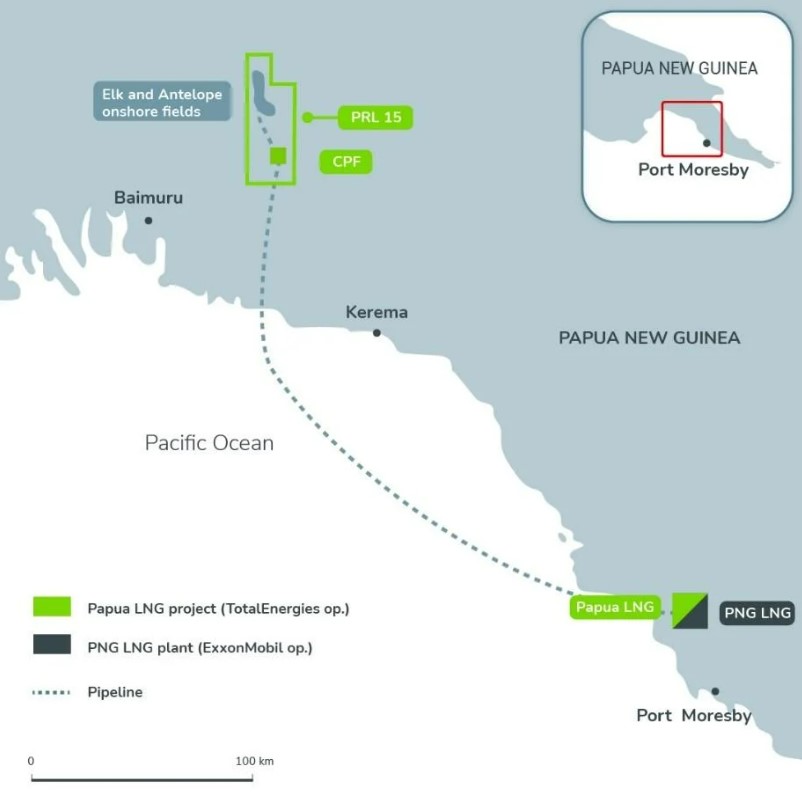 FID in 2023?
In July, French energy giant TotalEnergies said that the Papua LNG joint venture had launched the first phase of FEED studies for the LNG project's upstream production facilities.
TotalEnergies said that the project is targeting a final investment decision (FID) around the end of 2023, and a start-up at the end of 2027.
Also, the company is developing the proposed 5.6 million tons per annum project with partners ExxonMobil and Oil Search, now part of Santos.
Previously, the partners planned to develop Papua LNG with an expansion of ExxonMobil's PNG LNG adding three new production trains at the existing Caution Bay plant.
However, they now plan to build two new production units at the PNG LNG site.
Papua LNG project will target the production of the two main discoveries of Block PRL-15, Elk and Antelope.
Furthermore, the partners will transport the gas produced by these fields via a 320 km onshore/offshore pipeline to the plant site.
Total operates the Elk and Antelope onshore fields and is the largest shareholder of the PRL-15 permit with a 31.1 percent interest, alongside partners ExxonMobil and Santos.