Total and its partners ExxonMobil and Oil Search have finally signed a fiscal stability deal with Papua New Guinea for the Papua LNG project.
The signing of this deal gives effect to the gas agreement the trio and the PNG government announced in April 2019. It will help in de-risking the proposed 5.4 million tons per annum project.
PNG Prime Minister James Marape said in a statement this deal "demonstrates Papua New Guinea's commitment to the Papua LNG project and gives comfort and encouragement to the developers to progress the project."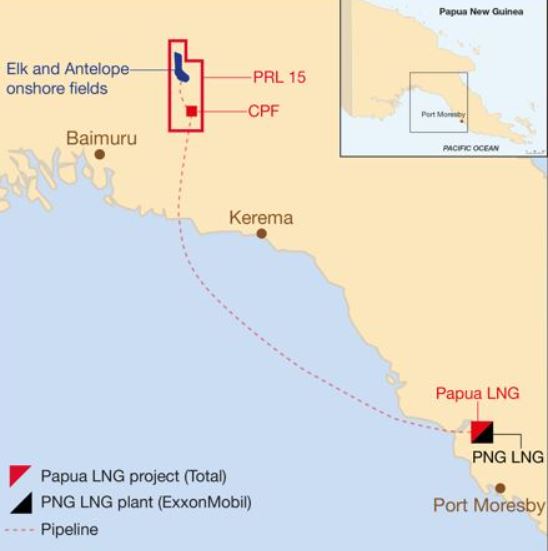 Previously, the partners planned to develop Papua LNG with an expansion of ExxonMobil's PNG LNG adding three new production trains at the Caution Bay plant.
Under the deal signed this week, the partners would build two new production units at the PNG LNG site, sourcing gas from the Elk Antelope gas fields.
This means that the partners need to redesign the project before any engineering work.
Total operates the Elk and Antelope onshore fields and is the largest shareholder of the PRL-15 permit with a 31.1% interest, alongside partners ExxonMobil (28.3%) and Oil Search (17.7%), post the State back-in right of 22.5%.