France's TotalEnergies, one of the world's largest LNG players, has sold a small stake to Japan's JX Nippon Oil & Gas Exploration in the planned Papua LNG export project in Papua New Guinea.
TotalEnergies said in March it has signed a head of agreement with JX Nippon to sell a stake in Papua LNG.
JX Nippon Oil & Gas Exploration is an affiliate of Eneos and already holds a 4.7 percent interest in the ExxonMobil-led PNG LNG project.
The Japanese firm said in a statement on June 2 that it has concluded a farm-in agreement with TotalEnergies EP PNG, a unit of TotalEnergies in respect of a 2.58 percent (pre-Papua
New Guinea state back-in) participating interest in PRL15 located onshore in Papua New Guinea.
This transaction remains subject to the approval of PNG's department of petroleum and energy.
JX Nippon did not provide the price tag of the deal.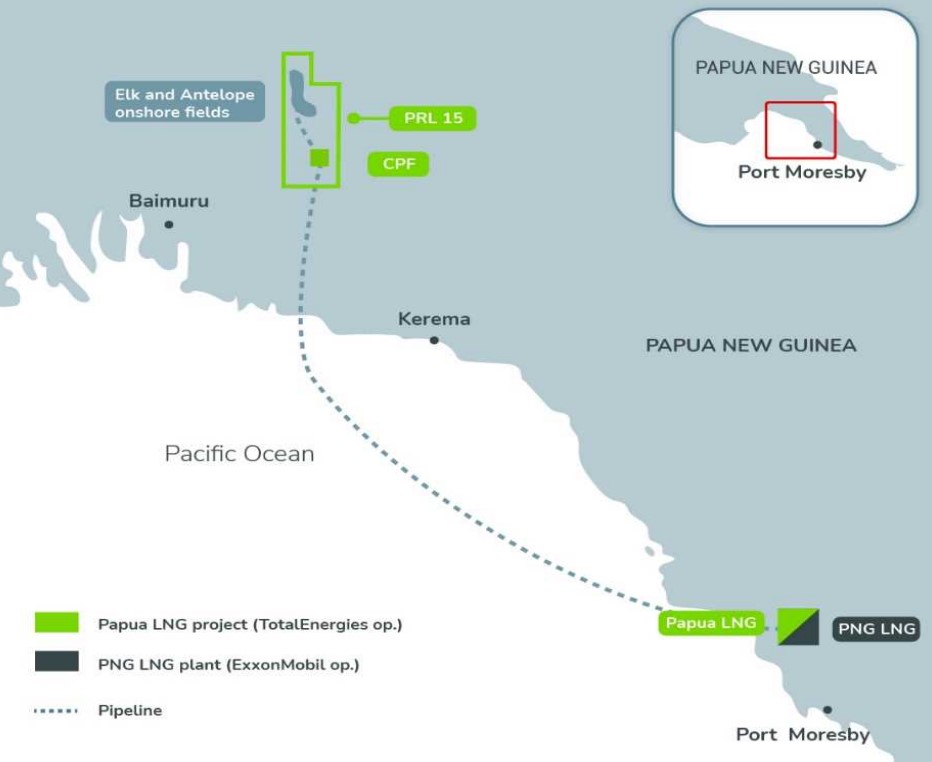 First production by end of 2027 or early 2028
JX Nippon said demand for LNG as a "transition energy" is expected to remain "strong" globally.
The Papua LNG project will be the company's fourth LNG project following Malaysia LNG Tiga, Tangguh LNG in Indonesia, and PNG LNG.
Also, the LNG project plans to commercialize natural gas of onshore Elk-Antelope gas fields.
The LNG project will have liquefaction capacity of 5.6 million metric tons of LNG per year with first production expected by the end of 2027 or early 2028.
Following pre-FEED studies, the Papua LNG partners have selected a concept using four electric LNG trains (e-trains) with a combined capacity of four million tonnes per annum.
The partners will build the trains within the existing PNG LNG terminal in Caution Bay, operated by ExxonMobil.
"With the full support of the government of Papua New Guinea, activities relating to FEED, LNG marketing, and financing are progressing," JX Nippon said.
Papua LNG partners are targeting to achieve the final investment decision by the end of 2023 or early 2024, it said.
TotalEnergies currently has a 40.1 percent operating stake in the LNG export project, ExxonMobil has 37.1 percent, and Santos owns a 22.8 percent interest.
Papua New Guinea may exercise a back-in right of up to 22.5 percent interest in the project.