Italy's Eni and its partner France's TotalEnergies have made a "significant" gas discovery at the Cronos-1 well, in Block 6, offshore Cyprus.
This discovery follows the Calypso-1 discovery made on the same block in 2018.
Eni Cyprus holds a 50 percent interest in the block with TotalEnergies as partner with a 50 percent stake as well.
According to a statement by Eni, preliminary estimates indicate about 2.5 TCF of gas in place, with significant additional upside that will be investigated by a further exploration well in the area.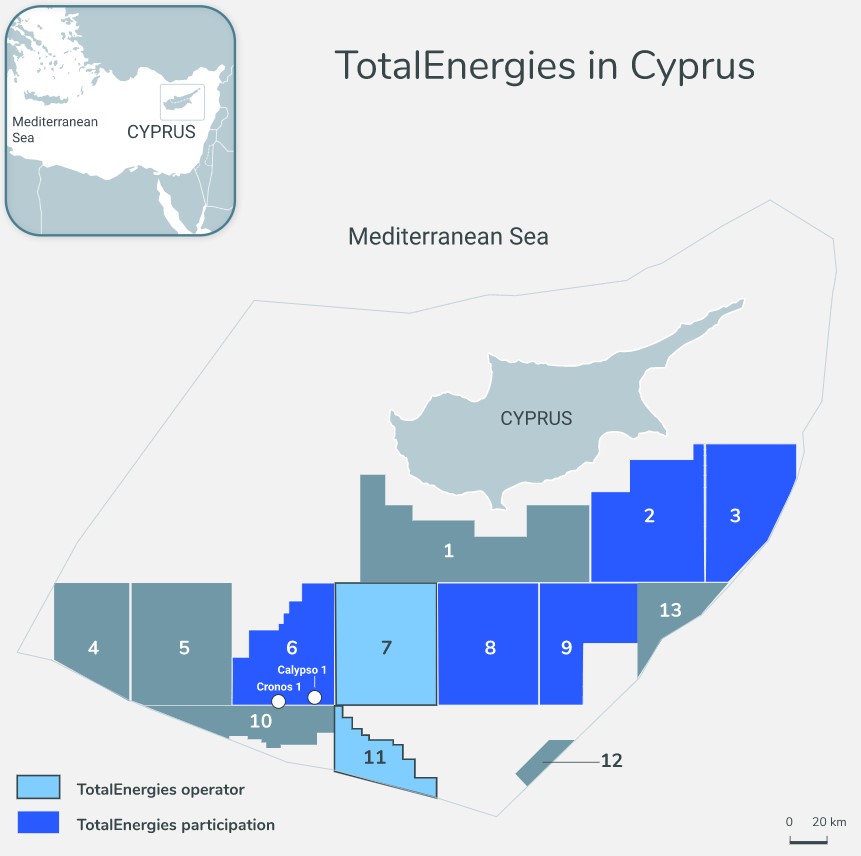 The Italian energy and LNG firm said that studies on a fast-track development options are already ongoing.
"The gas discovery of Cronos-1 can unlock additional potential in the area and is part of Eni's successful effort to provide further gas supply to Europe," it said.
Eni operates Blocks 2, 3, 6, 8, and 9, and has participating interests in Blocks 7 and 11 operated by TotalEnergies.