French hotel group Accor said it had signed a letter of intent with compatriot Chantiers de l'Atlantique to order two ultra-luxury sailing yachts that would combine wind power with an LNG-powered engine.
The world's largest sailing ship, Orient Express Silenseas, would be 220 meters long with a tonnage of 22,300 UMS, according to a statement by Accor's Orient Express.
It would feature 54 suites measuring on average 70-square-meters and would sail with a "revolutionary technological" design known as 'SolidSail' and which includes three rigid sails with a surface area of 1,500 meters each.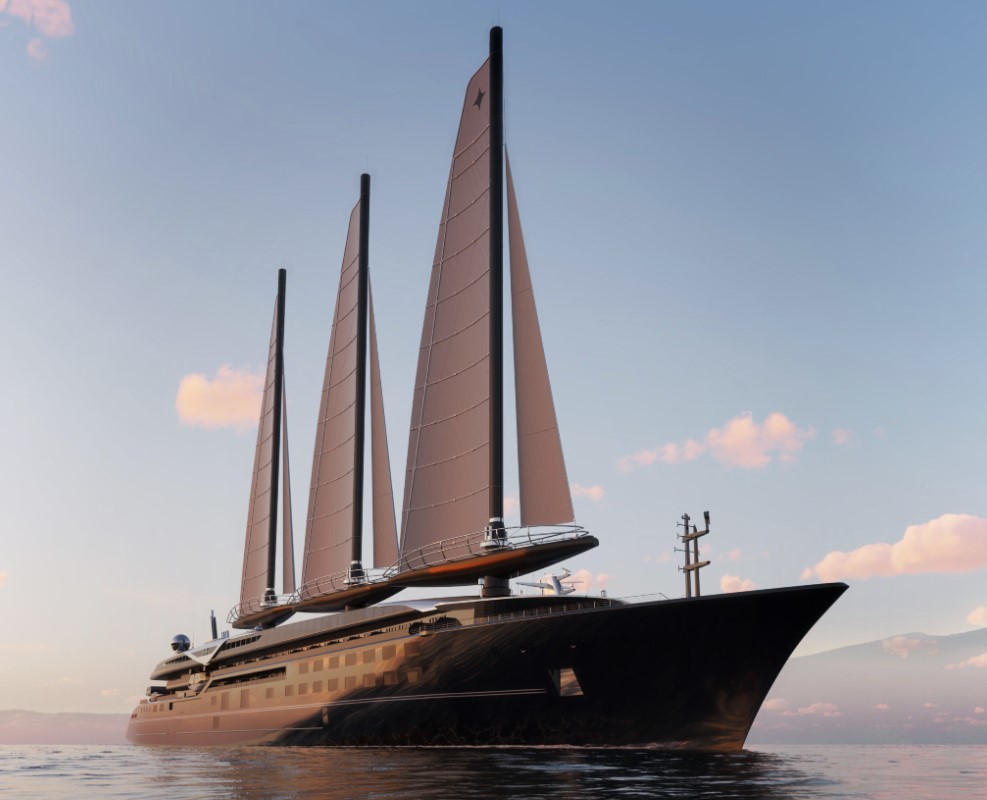 This hybrid propulsion formula would combine wind power with an engine running on liquefied natural gas (LNG).
Also, Accor plans to use green hydrogen once the technology is approved for ocean passenger ships.
Accor said commercial banks would finance up to 70-80 percent of the project, with the remainder provided by a consortium of equity partners in which Accor would have a minority stake.
The hotel giant did not reveal the price tag of the deal and it expects the first ship to set sail in 2026.
Last year, The Ritz-Carlton Yacht Collection also ordered two LNG-powered superyachts at shipbuilder Chantiers de l'Atlantique.
However, these vessels will not feature wind-assisted propulsion.